Property website Myhome.ie is forecasting house prices in Dublin will grow at a reduced rate when compared with other parts of the country, as a result of changes to Central Bank lending restrictions.
The website's latest report suggests that while house prices will rise by more than 10% outside the capital in 2018, the asking price for houses in more expensive areas will increase at a slower rate.
Myhome.ie says changes to Central Bank rules mean that in more expensive areas the trend of increasing house prices will not be as pronounced.
Previously up to a fifth of mortgages were allowed to exceed a loan-to-income ratio of 3.5.
But this is becoming even tighter in 2018 with only 10% of those trading up allowed to breach that rule.
The allocation remains unchanged for first-time buyers.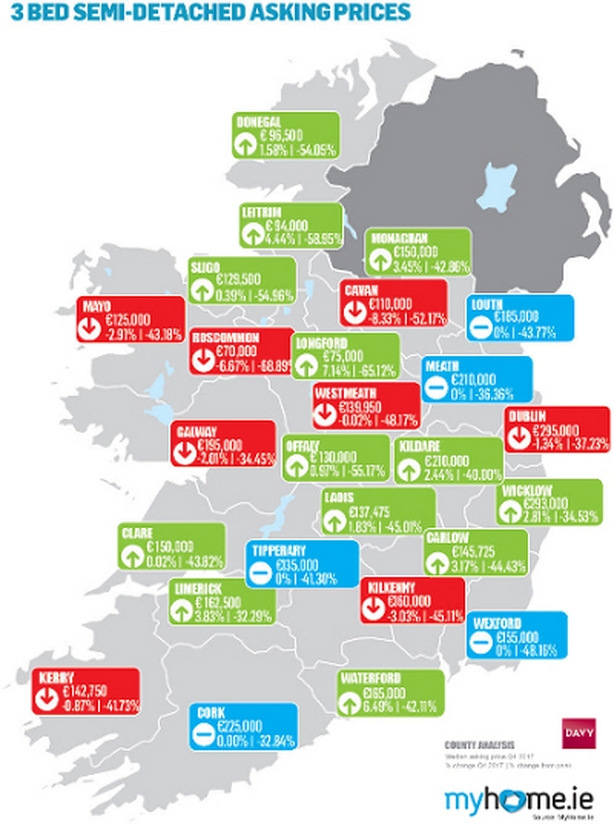 The report says Dublin prices will be out of reach for more borrowers as a result, while in other areas where buyers will not need to borrow as much, prices will see double-digit growth.
The research indicates a 1% drop in asking prices in the final three months of 2017.
However, MyHome.ie says this is in line with normal seasonal trends. The reports also highlights that 9% of properties are now in negative equity, which is down from more than a third in 2012.
Rival property website Daft.ie also published figures today, which indicate house prices nationally rose by more than €20,000 during 2017.
Daft says the average price of a home nationally is now almost €241,000.
Ronan Lyons, Economist at Trinity College Dublin and author of the report, said the story of 2017 is the story of just how pivotal the Central Bank's mortgage rules are.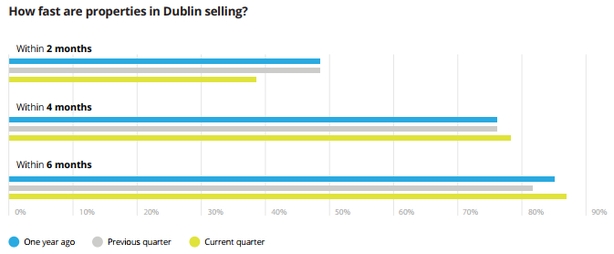 He said: "At the start of the year, the Central Bank relaxed its minimum deposit rules, in particular for wealthier first-time buyers. This relaxation of the rules spawned an almost immediate price response in the market."
But the economist warned that a one-off change in rules can only bring about a one-off shift in prices.
Mr Lyons added: "Once this change in credit conditions had been absorbed by the market, the rules kicked in. Incomes are rising but very modestly. Thus the second half of the year was the flip side of the same argument: the Central Bank rules matter when they aren't changed as well as when they are."