Some of the biggest names in Irish business stepped down from their leadership duties this year, while there were also surprise resignations at some of the world's biggest companies.
Richie Boucher stepped down as chief executive of Bank of Ireland in September after leading the bank since 2009. 
Mr Boucher had joined the country's largest lender by assets in 2003 and he headed its corporate banking and retail divisions before being appointed CEO in February 2009.
Under the Zambian-born banker, Bank of Ireland became the only domestically owned lender to stay out of state control when it attracted €1.1 billion of private investment at the height of the euro zone debt crisis in 2011. 
Announcing his retirement, Mr Boucher said that as he was turning 59, he felt it was "best for the group that someone else leads its next stage of development.
The bank appointed HSBC's Head of Retail Banking Francesca McDonagh as its new chief executive and she took up her new role in October. 
 
---

Shares in baked goods group Aryzta witnessed big gains in February after its chief executive Owen Killian announced his resignation from the role. 
The company had been under pressure for some time with a falling share price following a string of acquisitions.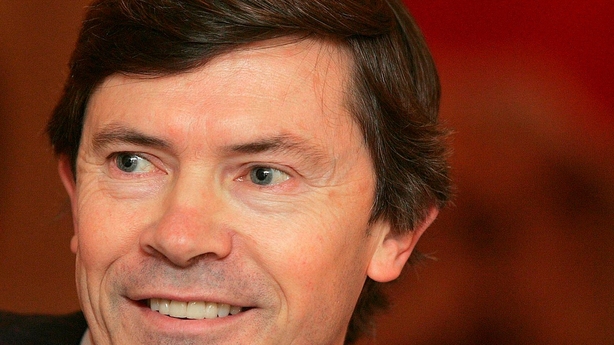 The company's chief financial officer Patrick McEniff and John Yamin, CEO of the Americas, also left the company this year.
Owen Killian was replaced at the top role in Aryzta by Kevin Toland, the former CEO of Dublin Airport Authority. Before his role at Dublin Airport, Mr Toland was President of Glanbia USA & Global Nutritionals, a division of Glanbia.
---
Kerry Group's chief executive Stan McCarthy retired from the food group in September, after holding the position for nine and a half years.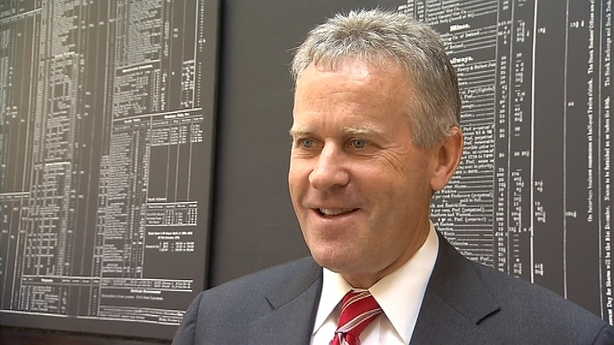 He was succeeded by Edmond Scanlon, who had lead the company's operations in Asia Pacific.
During the year, Mr McCarthy joined the board of Ryanair in a non-executive role. 
---
In August, Paddy Power Betfair's chief executive Breon Corcoran announced that he was leaving the company.
Mr Corcoran has been in the role since the £7 billion merger of Paddy Power and Betfair was completed last year.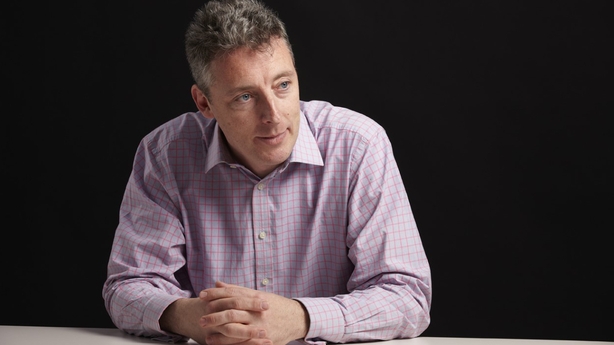 He had been Paddy Power's chief operations officer, but left for Betfair in 2011. 
Mr Corcoran will be replaced at Paddy Power Betfair by Peter Jackson, who has been UK chief executive of payments group Worldpay.
---

Malaysia Airlines CEO Peter Bellew left the airline after just over a year in charge to return to Ryanair as chief operations officer to tackle the pilot shortages that has resulted in it cancelling over 20,000 flights over the winter season. 
Mr Bellew resumed working at Ryanair in December.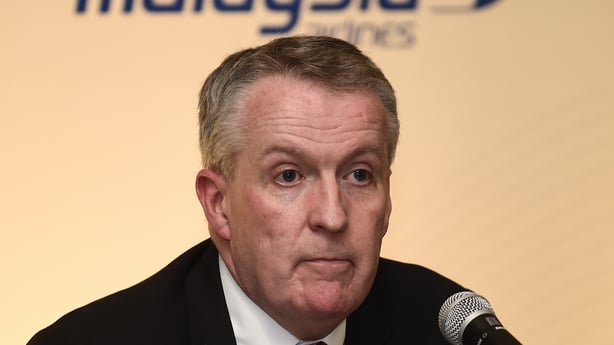 He has an eventful start to his resumed career there as the airline decided to recognise unions for the first time in its history in order to avert strike action by its pilots at a number of its bases around Europe, including Dublin.
Mr Bellew was director of flight operations at Ryanair before he left in 2014. He joined Malaysia as chief operations officer in September 2015 and took over as chief executive in July last year. 
---
Independent News and Media CEO Robert Pitt announced he was leaving the company in October to pursue other interests.
Mr Pitt had been involved in a dispute with INM Chairman Leslie Buckley about a potential takeover of the radio station Newstalk, which is owned by INM's largest shareholder, businessman Denis O'Brien.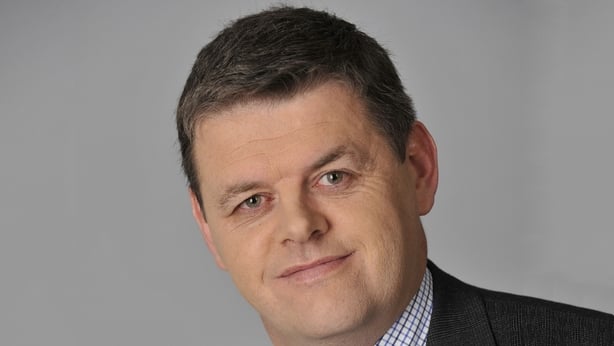 The discussions about a takeover of Newstalk never resulted in a formal proposal to the board of INM but the internal dispute reportedly prompted Mr Pitt to make a whistleblower disclosure to the Office of the Director of Corporate
Mr Pitt was replaced at INM by Michael Doorly later that month.
---
The London Stock Exchange's chief executive Xavier Rolet left his position in November - earlier than had been expected - after the bourse's clash with a top shareholder dragged in the Bank of England. 
Rolet had already announced he would step down at the end of 2018. 
But shareholder TCI, an activist hedge fund, had accused LSE chairman Donald Brydon of pushing him out.
Rolet is credited with turning the LSE into a more solid, diversified exchange group, but the Frenchman and former investment banker was unable to seal a merger with Deutsche Boerse. 
---

Shares of Hewlett Packard Enterprise fell in November after chief executive Meg Whitman's decision to step down from the role took Wall Street by surprise.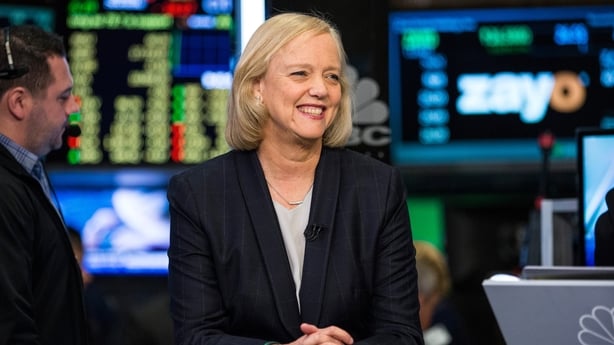 Whitman is one the most high-profile executives in the US and will hand over the reins to company veteran Antonio Neri. She is due to leave the company in February.
HPE is in the middle of a restructuring to cut costs, invest in research and focus on high-margin businesses. Its mainstay server business has been struggling as customers increasingly buy non-branded, assembled servers that are much cheaper.
---

In a surprise move in February, Ralph Lauren announced that CEO Officer Stefan Larsson would leave the company after a creative clash with the fashion brand's founder. He had held the position for just two years.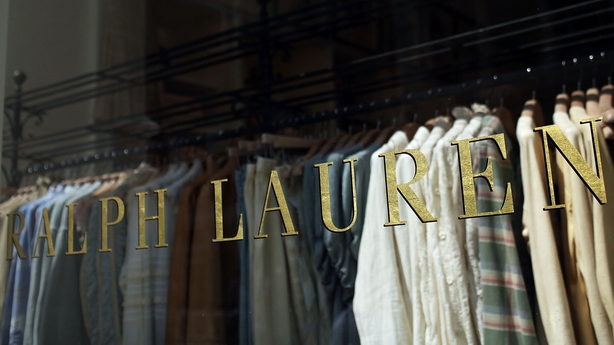 He was replaced by Patrice Louvet, who had previously worked as global beauty president at Procter & Gamble.
---
In September, the CEO of Equifax retired from the credit reporting bureau with a pay day worth as much as $90m-or roughly 63 cents for every customer whose data was potentially exposed in its huge security breach. 
Richard Smith was the third Equifax executive to retire under pressure after its massive data breach which put the personal information of as many as 143 million people at risk.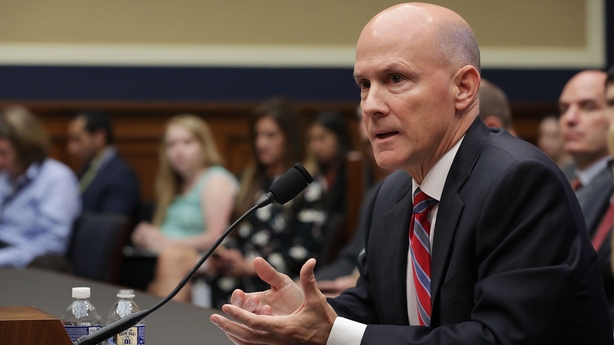 Smith joined Equifax as CEO in 2005 after spending more than two decades at General Electric, where he worked in divisions focusing on plastics, modular homes, car fleets and insurance. 
Over almost 12 years at Equifax, the company's stock more than quadrupled before the breach was announced.
---
Mondelez International chief executive CEO Irene Rosenfeld retired in November, bringing an end to her time at the helm of the $26 billion global snack and candy company known for brands like Oreo cookies and Ritz crackers.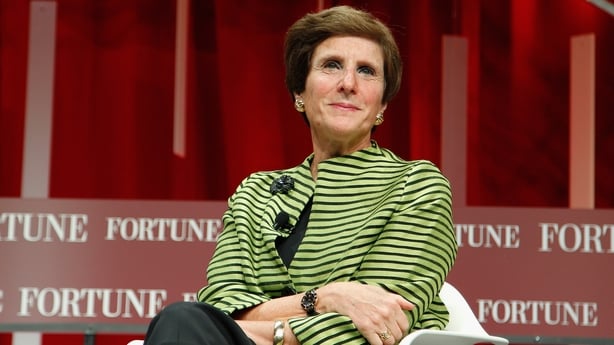 As one of the relatively few female CEOs of a Fortune 500 company, Rosenfeld cut costs, overhauled the company's global supply chain network and worked to position Mondelez for growth in a changing food industry.
Rosenfeld became CEO of Kraft in 2006, orchestrated a hostile takeover of Cadbury in 2010 and then oversaw the spin-off of Kraft Foods, the North American grocery portion of the company, from the newly formed Mondelez.