Ryanair chief executive Michael O'Leary has defended his decision to recognise unions for the first time in 32 years, saying it would allow his airline to expand and help to keep staff costs down.
In his first interview since Friday's surprise decision to accept unionisation to stave off a string of Christmas strikes, Michael O'Leary told Reuters that the move was his idea and that he would not step down.
More 10% has been wiped off the company's shares since his announcement on Friday.
Mr O'Leary also warned unions that he would not be a soft-touch and if they put forward unreasonable demands he would simply shift planes and jobs to other jurisdictions.
"This is not a ruse. This is serious," Mr O'Leary said of the decision, which he said was "in many respects my idea" and which he ran past the company's board of directors last Thursday night.
"But if someone is being unreasonable and we are being completely messed around by a union, we will still move aircraft away from that base or country," he said in the interview in his Dublin office.
He was flanked by his chief operations officer Peter Bellew and chief people officer Eddie Wilson, who are leading talks with unions.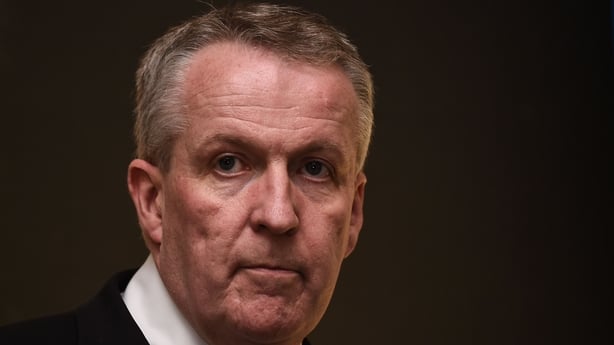 The CEO rejected media speculation that he may step aside to make way for Mr Bellew, who left his position as chief executive of Malaysia Airlines last month and has been the face of the company in recent days.
"Am I going to leave? No. I am going to stay," said Mr O'Leary, in his first media interview since a 21 September annual general meeting when he infuriated pilots by saying they did not have a difficult job.
Mr O'Leary said union recognition would open new opportunities for Ryanair, allowing it to work in heavily unionised countries such as France and Denmark.
The airline could move 50 planes to France - one eighth of its current 400-plane fleet - he said, although he said the speed of such a deployment would depend on the availability of planes and deals with airports.
Ryanair will still meet its target of flying 200 million passengers a year by 2024, up from just under 130 million this year, he said.
Mr O'Leary said the decision to recognise unions would not impact on the company's annual profit forecast and that he did not expect staff costs to increase beyond the extra €100m announced following the cancellation of 20,000 flights in September.
"We have already admitted there will be an uptick in labour costs next year. But will it alter our model? No," he said.
"We will still have much lower aircraft costs, much lower financing costs, much lower airport deals. That will all remain unchanged," he added.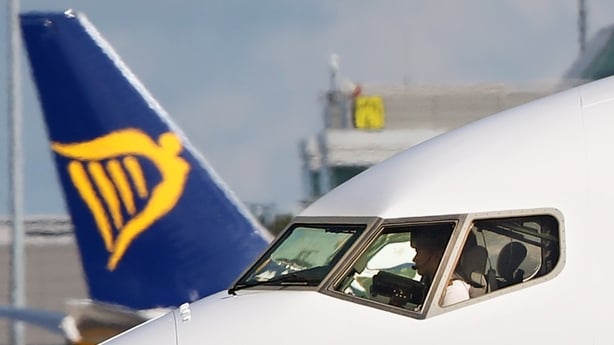 In the longer term, the rate of growth of staff costs could actually decrease as he said pilots prefer to work in unionised airlines, he said.
Mr O'Leary said the decision to recognise unions was not a result of management weakness or pilot strength but the fact that the airline was facing the prospect of compensating 150,000 passengers in Christmas week and possibly more after that.
"If you need to go on strike just to test our mettle, then go ahead," he said. "But not in Christmas week. And not one that disrupts all our customers across Europe."
"Union recognition was always going to happen when we moved into France. We have just moved that forward," he said.