The Bank of England said it would spare European banks costly extra capital requirements once Britain leaves the European Union.
But the bank warned that there would be "consequences" if Brexit talks turn sour.
Setting out its position for a possible tussle with Brussels over London's position as a global financial hub, the Bank of England said it wanted to ensure it could effectively oversee foreign banks and financial services firms after Brexit.
Bank of England Governor Mark Carney said big European banks operating in Britain would face little change if their supervisors in the EU cooperated with London after Brexit.
"But we retain all our options and if that is not forthcoming there will be consequences for those institutions," he told UK politicians shortly after the Bank of England plan was published.
By allowing EU banks to function normally, at least for now, the Bank of England's announcement represents the first salvo in an expected struggle with the EU over banking rules that will decide the fate of London's lucrative financial centre for decades to come.
Prime Minister Theresa May has said Britain will leave the EU's single market, raising questions about how companies in Britain will do business in the bloc after Brexit, and how European companies can operate in Britain.
A so-called hard Brexit, under which Britain leaves the EU with no trade deal, would make cross-border supervisory cooperation harder.
It could potentially hurt banks such as Germany's Deutsche Bank which has a big presence in London.
The Bank of England would allow larger banks - for example, with assets of more than £15 billion in Britain - to operate as branches in the UK only if their home supervisors agreed to cooperate more closely with the Bank of England.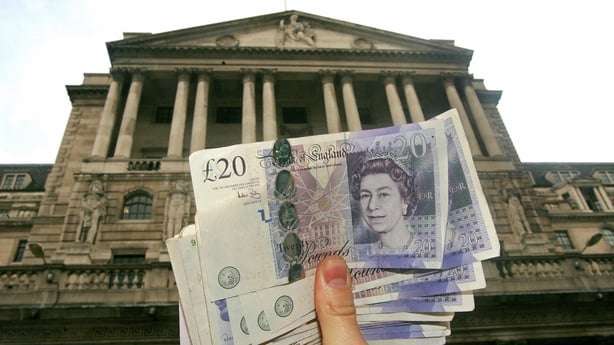 Otherwise, they would be classed as subsidiaries, which would require them to park costly extra capital in Britain.
There are 77 branches of banks from the European Economic Area in Britain - 23 of which have assets of around or above £15 billion - plus 80 branches of insurers from the EEA.
The Bank of England's proposal indicated a softer British position than that of the EU which has insisted that London-based banks will lose access to EU banking markets after Brexit if Britain sticks to its plan to impose new controls on migration, one of the conditions for membership of the single market.
London vies with New York for the title of the world's financial capital. It dominates the $5.1-trillion-a-day global foreign exchange market and is home to more banks than any other centre.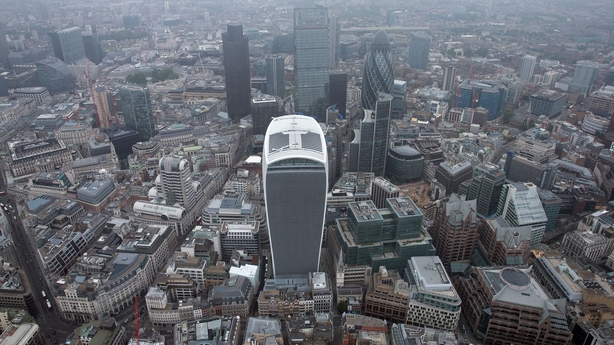 But many other EU capitals see Brexit as an opportunity to grab new business.
The EU has already proposed that clearing of euro-denominated derivatives, which are done mainly in London, could move to the euro zone after Brexit, if there is no comprehensive Brexit deal between EU and UK regulators.
The Bank of England's conditions on whether branches should become subsidiaries will be seen as a riposte the euro clearing plans in Brussels, which also emphasises the need for strong supervisory cooperation to avoid forced relocation.
The tough EU line on banking is extremely sensitive for the UK which collects over £70 billion a year in tax from the financial services sector.
The Bank of England plans to start the process of reauthorising the branches of up to 200 EEA financial firms in Britain in early 2018.
It hopes Britain will secure a Brexit transition deal to start after Brexit in March 2019 to give regulators more time.
The new policy will not affect how banks from outside the EU, such as Japan, Switzerland and the US are currently supervised by the Bank of England.
The bank said retail-focused branches of EU insurers currently operating in Britain will need to become subsidiaries, in line with an existing rule for foreign retail banks.
The Bank of England will also get powers to "recognise" and supervise clearing houses from the EU after Brexit.
The emphasis on close supervisory cooperation broadens the focus of Brexit negotiations over the financial services industry away from specific financial rules that will be used in Britain and the EU after March 2019.
The Bank of England had said it would let foreign banks know before the end of 2017 whether their existing branches in Britain must reapply for licences to operate after Brexit, or be turned into costlier stand-alone subsidiaries.
Management consultancy Boston Consulting Group estimated that EU banks would have to find up to €40 billion if all their branches in Britain were turned into subsidiaries.
Earlier this year, Bank of England Governor Mark Carney called for Britain and the EU to recognise each others' bank rules after Brexit, or risk a potentially damaging hit to financial services across Europe.
Deutsche Bank has 9,000 staff in London. France's BNP Paribas and Societe Generale have 6,500 and 4,000 respectively.
EU retail banks that hold UK customer deposits above a certain threshold would have to become subsidiaries, the Bank of England has already said.