Niki's administrator began urgent talks today to find a buyer for the insolvent Austrian carrier after a deal with Lufthansa fell through and with the clock ticking before Niki loses its valuable runway slots. 
German flagship carrier Lufthansa scrapped plans to buy Niki yesterday due to competition concerns.
This grounded the airline's fleet and stranded thousands of passengers in what its managing director said was a "national disaster for Austria". 
A spokesman for Niki's administrator said the carrier would lose its runway slots in a few days, one of the most attractive assets for possible buyers. 
In Europe, when airlines go bust, their take-off and landings slots are usually returned to a pool and redistributed unless a buyer is found for the airline business. 
Niki is owned by Air Berlin, which itself collapsed earlier this year. 
Air Berlin's administrator Frank Kebekus said he hoped to agree a deal for Niki by the end of the year. 
"If we had that, then we can certainly take another week or two in January to finalise it," he said. 
Three to four parties are interested in taking over Niki, Wolfgang Katzian of Austrian union GPA told broadcaster ORF earlier today, without naming them. 
Before Air Berlin was carved up in October, former motor racing driver and Niki's founder Niki Lauda offered around €100m jointly with Thomas Cook's airline Condor for Niki plus 17 aircraft. 
He said this week that he was still interested but told ORF radio today that he would try to take over Niki without a partner.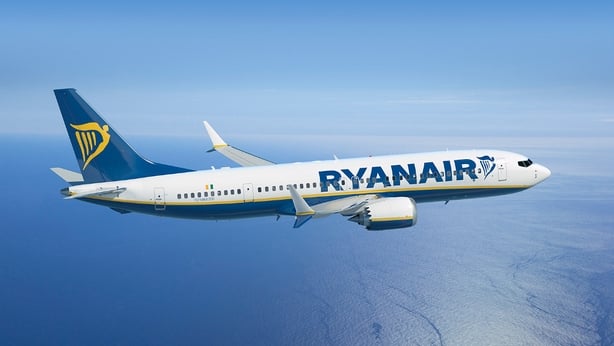 Ryanair said today it will look into how much use it can make of insolvent carrier's Niki's take-off and landing slots, although there may not be enough for it to start up operations in Berlin Tegel. 
Ryanair had applied for slots at Berlin Tegel following the collapse of Air Berlin, but those went mainly to EasyJet, which is buying some Air Berlin operations. 
Ryanair has said it would like slots that would enable it to have nine or ten aircraft based at individual German airports. 
"At first look, Niki's Tegel slot portfolio would be woefully inadequate to support a nine-aircraft base but we will review the utility of Niki's slots as their availability becomes clearer," Ryanair said in a statement.
 
Meanwhile, Aer Lingus and British Airways parent IAG has dropped out of the bidding.
Austria's Transport Ministry estimated that about 5,000 Niki passengers could be stranded in the next two weeks. 
Many of them will be able to fly home on other airlines, but the ministry has started talks to charter some planes. 
It is also in talks to secure a bridge loan for Niki from the Finance Ministry in a bid to save the carrier's nearly 1,000 jobs, Transport Minister Joerg Leichtfried said. 
"There are deliberations to do something with bridge financing, under certain circumstances," he said, adding talks on the matter were "very, very good".