General Electric is axing 12,000 jobs at its global power business, the struggling industrial conglomerate's latest effort to shrink itself into a more focused company. 
The US company launched the cuts to save $1 billion in 2018, saying it expected dwindling demand for fossil fuel power plants to continue. 
"Traditional power markets including gas and coal have softened," GE said. 
Rumors of major job cuts were confirmed by labour union sources earlier this week, with staff in Switzerland and Germany among those badly hit. 
"This decision was painful but necessary for GE Power to respond to the disruption in the power market, which is driving significantly lower volumes in products and services," said Russell Stokes, head of GE Power. 
"Power will remain a work in progress in 2018. We expect market challenges to continue, but this plan will position us for 2019 and beyond," he added. 
New GE chief executive John Flannery last month outlined plans to shrink the company's sprawling empire of businesses built up by predecessors Jeff Immelt and Jack Welch, whose strategy was based on spreading risk across a broad range of industries.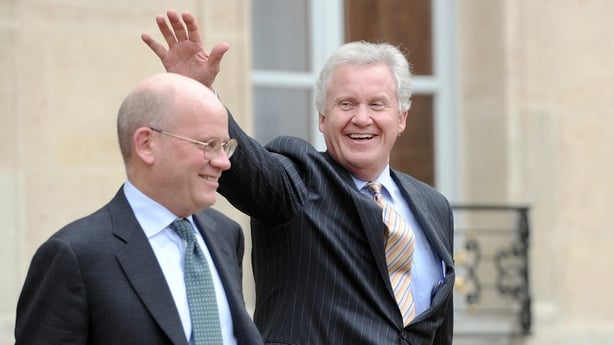 GE has previously said it would exit its lighting, transportation, industrial solutions and electrical grid businesses. It also plans to ditch its 62.5% stake in oilfield services company Baker Hughes. 
In today's layoffs, nearly a third of the company's 4,5000-strong Swiss workforce could be cut, while 16% of staff in Germany are also likely to be axed. 
In Britain, around 1,100 position will be affected, the company said. Globally GE employed 295,000 people worldwide at the end of 2016, according to the company website. 
Demand for new thermal power plants dramatically dropped in all rich countries, GE said, while traditional utility customers have reduced their investments due to market deterioration and uncertainty about future climate policy measures. 
Hardly any new power station projects had been commissioned in Germany in recent years, GE said. Heightened Asian competition had also increased price pressures. 
GE rival Siemens is cutting about 6,900 jobs, or close to 2% of its global workforce, mainly at its power and gas division, which has been hit by the rapid growth of renewables.