The country's unemployment rate fell to 6.1% in November from 6.3% a month earlier as a revision to the entire series showed the jobless rate has been higher in recent years than previously thought.
The number of people unemployed had originally fallen to a fresh low of 6% in October.
But the CSO said that its introduction of a new labour force survey had led to adjustments to the historic series.
The CSO said the new estimates were still preliminary and will be further revised next month, but they showed the unemployment rate peaked at 15.9% in late 2011 rather than the 15.1% initially thought.
The CSO said the seasonally adjusted number of persons unemployed was 138,100 in November, down from 141,500 when compared to the previous month and a decrease of 29,000 when compared to November last year.
The unemployment rate had stood at 7.5% in November 2016.
Due to the changes it was making, the CSO said that it was not in a position to provide breakdowns of the estimates by gender or age in today's release.
Commenting on the figures, Mariano Mamertino, the EMEA economist at global job site Indeed, said that notwithstanding the CSO methodology changes, the positive downward trend in unemployment continues.
He said the Irish jobless rate of 6.1% in November is in marked contrast to the continuing stubbornly high rates of unemployment in the Southern European countries who Ireland joined in the "debt hurt locker" back in 2008/9.
He pointed out that unemployment stands at 8.5% in Portugal, while Spain has an unemployment rate of 16.7%, Italy's jobless rate is 11.1% and Greek unemployment stands at 20.6%.
The economist also noted that recovery is employment is not benefiting all the country equally.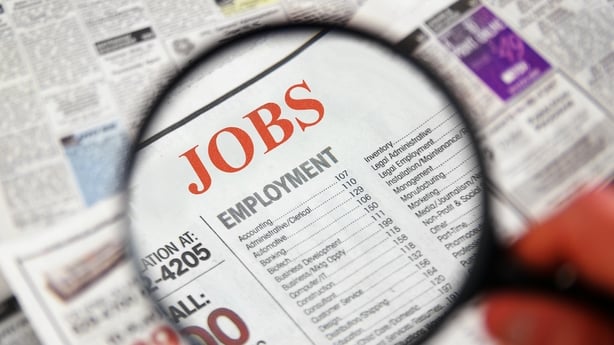 He said the South West of the country had the lowest unemployment rate of 4.8% based on the most recent regional unemployment breakdown, with numbers in employment growing 6.8% year on year.
But performing less well are the Border counties where numbers in employment are flat and the unemployment rate at 6.6%. The Midlands had the highest rate of unemployment at over 8%.
Meanwhile, Davy economist David McNamara said recent commentary suggesting that the Irish economy is now close to full employment is, in his view, wide of the mark.
Mr McNamara said that employment is still 4.5% below peak - the employment rate at 65.7% is a long way off the 2007 peak of 69.8%. The participation rate is 59.8% compared with a peak of 64.1%.
"Taking this broad range of indicators into account suggests that the recovery has further to run," he added.