Irish food company Greencore has reported higher revenues and operating profits for the year to the end of September as it completed its biggest ever acquisition during the 12 month period.
Greencore said its group revenue for the year rose by 56.5% to £2.319 billion, while adjusted operating profits grew by 37.4% to £140.1m from £102m the previous year.
But its pre-tax profits slumped 74% to £12.4m from £48.2m due to exceptional items including restructuring costs and expenses associated with its the deal to buy Peacock Foods in the US for $747.5m.
This was Greencore's biggest ever acquisition and the deal was part funded through a rights issue.
The company, which is headquartered in Dublin and listed in London, said that it is recommending a final dividend of 3.37 pence per share.
This will result in a total dividend for the year to 5.47 pence, unchanged from last year.
"Greencore has been substantially transformed this year and the decisions made and work undertaken in FY17 have set us up very well for further progress," commented the company's chief executive Patrick Coveney.
"The acquisition of Peacock Foods and the significant UK network investments made to support large new business wins have reshaped our business," Mr Coveney said.
We need your consent to load this rte-player contentWe use rte-player to manage extra content that can set cookies on your device and collect data about your activity. Please review their details and accept them to load the content.Manage Preferences
The CEO said the company was pleased with the progress of the US integration to-date and with the development of its US commercial pipeline.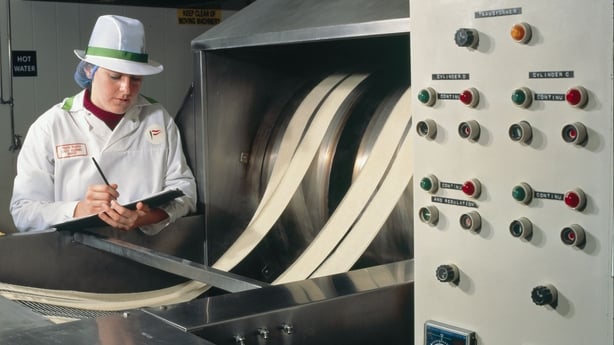 "While we have delivered good financial and operating progress in the year, the transformation has not been without its challenges. However, we are confident that our strategy, portfolio, business model and momentum positions Greencore well to drive profitability, cash flows and returns in FY18 and beyond," he added.
Patrick Coveney, whose brother Simon is Minister for Foreign Affairs, said he did not think a general election before Christmas would be good for business.
He said an election at this time risked weakening the Government's ability to represent Ireland's interests in relation to Brexit at what is likely to be a crucial EU summit meeting in December.
Breaking down its divisions, Greencore said that revenues at its Convenience Foods UK and Ireland unit rose by 14.3% to £1.438 billion, while adjusted operating profits were up 2.7% to £106.8m.
This was achieved against the backdrop of a challenging UK trading environment due to intense retail competition and significant cost inflation. Greencore noted that its market share of sandwiches in the UK grocery market now stands at 60%.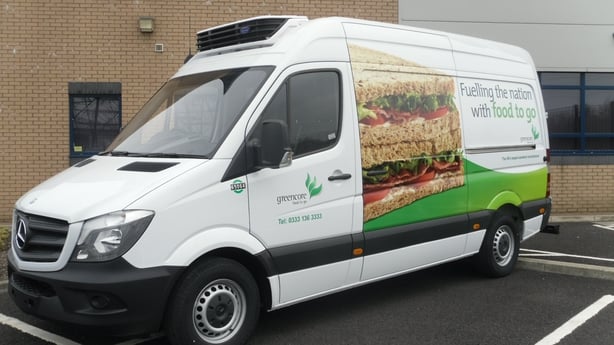 Last month the company announced a streamlining of its UK organisational and cost structure, which involves a more compact divisional structure, reduced overheads and greater functional centralisation.
On Brexit, Greencore said that it continues to monitor closely the potential impact of the vote on its business, especially in relation to any changes to costs in the supply chain and the availability and cost of labour.
"However, it is worth noting that Greencore's business in the UK is largely "local" - made and sold in the UK - and therefore carries limited trade risk," the company stated.
Boosted by that Peacock Foods deal, Greencore reported a 295% surge in revenue in its Convenience Foods US division for the year.
Annual US revenues soared to £881.3m from £223.1m, while adjusted operating profits rose to £33.3m from a loss of £2.1m the same time last year.
Greencore said the deal for Peacock Foods transformed its market and channel position in the US and has provided a growth platform of "real scale".
"The enlarged US business has a strong and diversified customer base across CPG companies, foodservice, convenience stores and grocery retail channels," the company said.
It said that the integration of the business has progressed well and the delivered cost synergies were slightly above expectations during the year.