US job growth accelerated in October after hurricane-related disruptions hit employment in September, new figures show today.
But there were signs that labour market momentum was slowing as annual wage gains sharply retreated.
US non-farm payrolls increased by 261,000 jobs last month as 106,000 leisure and hospitality workers returned to work, the Labor Department said in its closely watched employment report.
That was the largest gain since July 2016, but was below economists' expectations for an increase of 310,000 jobs.
Data for September was revised to show payrolls rising by 18,000 instead of falling by 33,000 as previously reported.
The unemployment rate fell to near a 17-year low of 4.1% because people left the labour force.
But the data probably does little to change expectations the Federal Reserve will raise interest rates in December.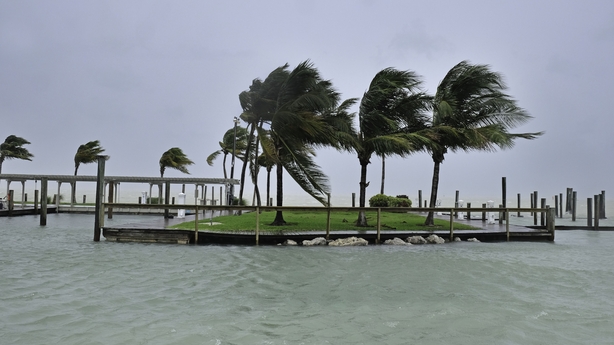 The sharp moderation in job growth in September was blamed on hurricanes Harvey and Irma, which devastated parts of Texas and Florida in late August and early September.
The hurricanes left workers, mostly in lower-paying industries such as leisure and hospitality, temporarily unemployed.
October's acceleration in employment growth reinforces the Fed's assessment this week that "the labour market has continued to strengthen and that economic activity has been rising at a solid rate despite hurricane-related disruptions."
The US Fed kept interest rates unchanged on Wednesday and financial markets have almost priced in an increase in borrowing costs in December. The Fed has hiked rates twice this year.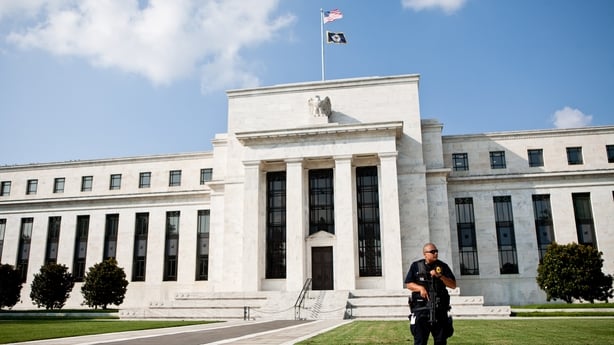 But the return of the lower-paying industry workers held down wage growth in October.
Average hourly earnings slipped by one cent, leaving them unchanged in percentage terms.
That lowered the year-on-year increase to 2.4%, which was the smallest annual increase since February 2016.
They had shot up 0.5% in September, lifting the annual increase in that month to 2.9%.
Economists, however, remain optimistic that wage growth will accelerate with the labour market near full employment.
Last month's one-tenth percentage point drop in the unemployment rate took it to its lowest reading since December 2000. The decline, however, reflected a drop in the labour force.
The jobless rate is now below the Fed's median forecast for 2017.
A broader measure of unemployment, which includes people who want to work but have given up searching and those working part time because they cannot find full-time employment, dropped to 7.9% last month.
This was the lowest level since December 2006 and was down from 8.3% in September.
For now, tepid wage growth supports views that inflation will continue to undershoot its 2% target and could raise concerns about consumer spending, which appears to have been largely supported by savings this year.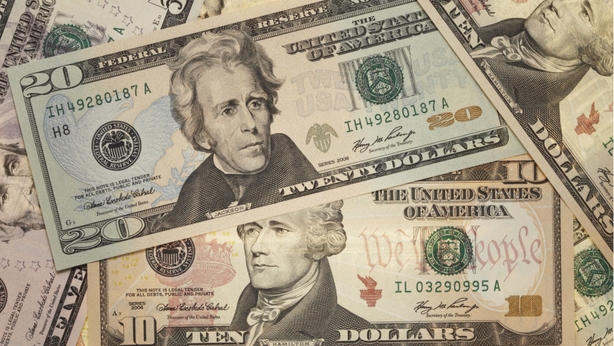 The economy grew at a 3% annualised rate in the third quarter. US economic strength has persisted even as President Donald Trump and the Republican-led Congress have struggled to enact their economic programme.
Republicans in the US House of Representatives last night unveiled a bill that proposed slashing the corporate tax rate to 20% from 35%, cutting tax rates on individuals and families and ending certain tax breaks.
The tax plan has already been met with opposition from small businesses, estate agents and homebuilders.
October's employment gains took the average for the past two months to 90,000, below the 162,000 monthly average in the last three months.
The economy needs to create 75,000 to 100,000 jobs per month to keep up with growth in the working-age population.
The slowdown in the job growth trend largely reflects difficulties by employers finding qualified workers.
Today's figures showed that private payrolls surged by 219,000 jobs in October after falling by 3,000 in September.
Manufacturing employment increased by 24,000 jobs. The US retail sector lost 8,300 jobs last month.
Construction payrolls gained 11,000 in October, likely boosted by hiring related to the clean-up and rebuilding efforts in the wake of the hurricanes.