Mario Draghi will go his whole eight year tenure at the helm of the European Central Bank without ever having raised interest rates, money market pricing suggests.
The ECB this week extended its landmark bond-buying stimulus programme until at least September 2018, and said rates will remain at record lows until well after the scheme ends.
Investors appear to have all but ruled out the chance that any rate hike will come before the Italian leaves the ECB in October 2019.
This will make him one of only a handful of major central bank chiefs not to lift rates in the modern era.
Even Ben Bernanke, the ultra-dovish former Federal Reserve Chairman who unleashed three QE programmes worth over $2 trillion in response to the 2008 crisis, raised rates. Not just once, but three times.
With the UK battling rising inflation caused by a currency crash after its vote to leave the EU, Bank of England Governor Mark Carney is expected next week to raise UK rates for the first time in a decade.
"This would be fairly unprecedented for a modern policymaker but at the same time the implementation and the reasons for quantitative easing (QE) in the euro zone are also unprecedented for modern monetary policy," Rabobank strategist Matt Cairns said.
The majority of economists polled by Reuters expect the ECB to wait until 2019 before raising interest rates and only a handful of economists expect that to happen as early as next year.

But Andrew Bosomworth of the world's largest bond fund PIMCO said in keeping policy too loose, Draghi could leave his successor scrambling.
"It is incumbent on the President to set a path for tightening and to avoid a situation where Draghi does nothing and the next president has to get policy normalisation back on track," he said.
The ECB last raised rates in 2011, under former President Jean-Claude Trichet, to pre-empt what turned out to be a phantom threat of inflation.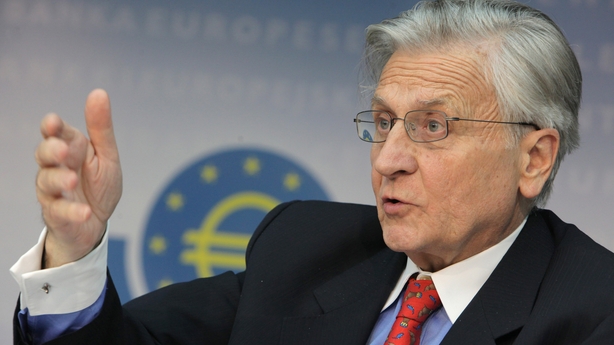 Among other major developed economies, a couple of Bank of Japan governors have refrained from raising rates as that country grappled with the threat of deflation over several decades; most notably Satoshi Sumita in the 1980s.
But Bank of Japan rate setters tend to serve for a shorter five year term compared to eight at the ECB and 10 at the Bank of England.