Banco Santander's net profit was hit by one-off restructuring costs from its acquisition of troubled Banco Popular, which offset otherwise solid underlying third quarter results from Spain's biggest lender.
Santander today reported a net profit of €1.46 billion.
Analysts, who on average had forecast a net profit of €1.85 billion, had expected Santander to begin booking costs related to Popular in the last quarter of 2017.
However, Santander consolidated Popular into its accounts for the entire third quarter after taking it over in June for a nominal €1 after European authorities stepped in to avert a collapse following a run on the bank.
Santander has said it expects total restructuring costs of around €1.3 billion related to the deal. In the third quarter, the absorption hit net profit by €122m.
Excluding extraordinary charges, Santander said its underlying net profit rose 17%, boosted by its main market, Brazil, where net profit jumped 35%.
Brazil outperformed the bank's other units, including Britain where net profit grew almost 4%.
Analysts noted that the lender had booked revenue growth in eight of its ten core markets.
As with its recent positive strategy update - when it slightly lifted its 2018 profitability targets - the bank's quarterly results are expected to be partially overshadowed by the independence stand-off in Catalonia, where Santander has a 13% market share of deposits.
In an attempt to calm deposit holders following a banned October 1 vote for independence in the region, Caixabank and Banco Sabadell, the most exposed to Catalonia, moved their legal headquarters out of the region.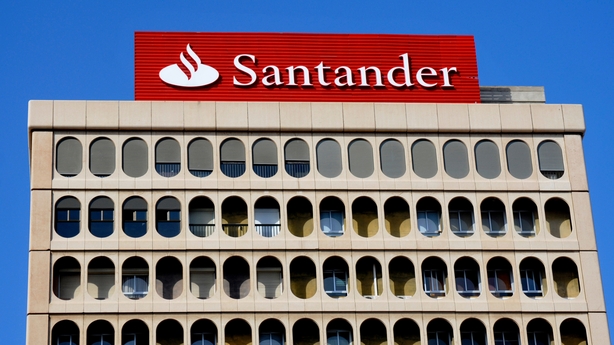 Santander said today that its net interest income (NII) - a measure of earnings on loans minus deposit costs - was €8.7 billion in the quarter, up 11.3% from last year but up just 0.9% against the previous quarter.
Like European rivals, Santander is struggling to lift earnings from loans in Spain as interest rates hover at historic lows and rising competition erodes margins.
In the Spanish home market, NII was down 0.3 percent from last year.
Santander ended September with a core tier-1 fully loaded ratio of 10.8%, compared to 10.72% in July.
It also reiterated it was on track to meet financial targets, including double digit earnings per share growth by
2018.
The bank cut its non-performing loan ratio to 4.24% of total loans at the end of September from 5.37% in June after sold a majority stake in a €30 billion property portfolio inherited from Popular.