Lloyds Banking Group gave an optimistic assessment of Britain's economic health as the bank's third quarter pre-tax profit jumped despite higher bad loan charges.
Britain's biggest mortgage lender played down concerns from economists and authorities that an expected interest rate rise could hit over-extended consumers, saying that it saw no signs of major headwinds.
"We see no signs of deterioration, not only in impairments which come later in the cycle, but in non-performing loans, in any of our segments," chief executive Antonio Horta-Osorio said.
Lloyds said its statutory pretax profit more than doubled to £1.95 billion, just missing an average analyst forecast of £2 billion according to Thomson Reuters data.
However, the bank's loan impairments rose to £270m from £204m a year earlier, which it blamed on a "single large corporate exposure" as well as the integration of credit card unit MBNA, which it bought this year.
The UK economy picked up speed in the third quarter, data released today showed, increasing expectations that the Bank of England will lift interest rates next month.
Regulators have warned that this could test the ability of British consumers to repay their loans.
Consumer credit in Britain has grown much faster than household income in the last few years, the Bank of England said in June.
Dealership car finance has expanded the fastest and accounts for nearly a third of the £198 billion in consumer loans, with Lloyds having the biggest market share.
Horta-Osorio said if borrowing costs rise it would only reverse an emergency cut after last year's June Brexit vote, and that consumers are well placed to withstand hikes.
In a sign of its increasing profitability, Lloyds said it would improve the rate at which it generates capital to between 2.25 to 2.4 percentage points a year by the end of 2017.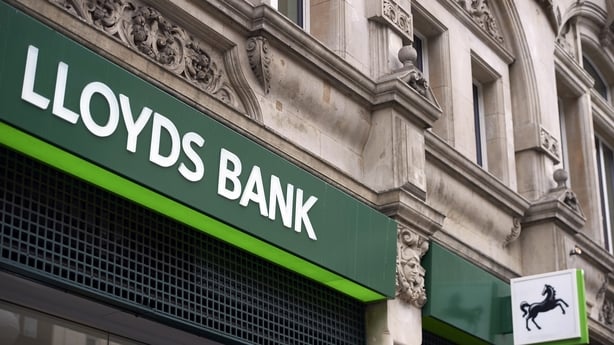 The bank avoided taking fresh provisions for misconduct charges such as the mis-selling of payment protection insurance (PPI) after it set aside another £700m of provisions for PPI mis-selling compensation in July.
But it said today there has been a rise in PPI claims since Britain's financial watchdog launched a new publicity campaign on the issue in August.
Lloyds said its net interest margin - the difference between the interest it gets from borrowers and what it pays savers, a key revenue driver - had widened to 2.9% from 2.69% a year ago.
The bank also said the integration of the MBNA credit card business is on track to be completed in the first quarter of 2019, ahead of schedule.