Malaysia Airlines' outgoing chief executive Peter Bellew said today his decision to leave the airline for Ryanair was due to a sense of responsibility to his native country. 
His departure after just over a year in charge means Malaysia's national carrier must appoint a third chief executive in three years.
The airline is still trying to recover from two tragedies in 2014, when flight MH370 disappeared in mysterious circumstances and flight MH17 was shot down over eastern Ukraine. 
Ryanair said yesterday that Bellew, its former director of flight operations, would be rejoining the airline as chief operating officer on December 1 to help address a pilot-staffing issue that has led to the cancellation of around 20,000 flights. 
Bellew said his return to Ryanair was due to "love for country" and that he could not turn down a request to help the struggling airline. 
"It is Ireland's greatest company. They need my help and there is a big challenge. It is a form of national service," he said in a statement released in his personal capacity and not on behalf of Malaysia Airlines. 
Malaysia Airlines said Bellew's decision to leave for Ryanair was "unexpected", and that its board would meet to discuss the move.
Bellew was Malaysia Airlines' chief operating officer before taking over as chief executive in July last year, after his predecessor Christoph Mueller - a former Aer Lingus CEO - abruptly quit less than a year after being hired for a three-year mission to revive the firm.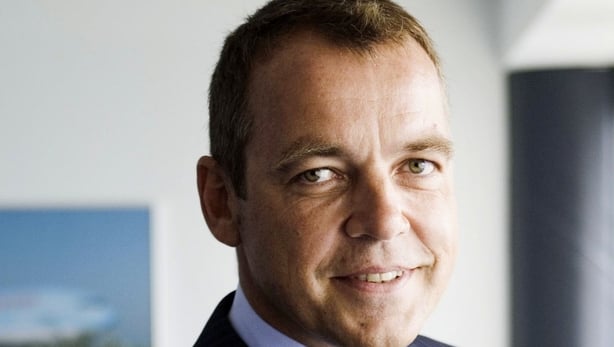 Under Bellew's leadership, Malaysia Airlines has been restructuring its fleet, while its owner, the state investment fund Khazanah Nasional, has said it plans to re-list the airline's shares on the stock exchange in 2019. 
Bellew in his statement refuted reports in Malaysian media saying that political interference had played a role in his departure. 
A report by the New Straits Times, citing unnamed sources, had said both Bellew and Mueller's departures were due to Khazanah's interference in the running of the state-controlled airline.
But Bellew said there was no interference. "They (Khazanah) have been incredibly supportive to me personally and corporately...there has been no interference," he said in his statement.
Malaysia Airlines was de-listed from the Kuala Lumpur Stock Exchange in 2014, and had removed around 6,000 jobs - at least a third of its workforce - at the peak of the airline's crisis in 2015. 
Under its restructuring programme, the company is in talks to buy several widebody aircraft and is targeting a return to profits next year. 
Bellew said Malaysia Airlines needed just 4-5% increase in monthly revenue to return to profitability and urged the airline not to change its brand. 
"Much work has been done globally through the media and travel agents to rebuild our heritage. That work must continue and will yield the 5% revenue growth," he said.