Malaysia Airlines CEO Peter Bellew is leaving after just over a year in charge to return to Ryanair as chief operations officer to tackle the pilot shortages that has resulted in it cancelling over 20,000 flights over the winter season. 
The move means that Malaysia will have to appoint a third chief executive in three years as it continues to recover from two tragedies in 2014.
The airline's flight MH370 disappeared in what still remains a mystery and flight MH17 was shot down over eastern Ukraine. 
Peter Bellew's return to Ryanair on December 1 comes as Europe's busiest airline is trying to recruit additional pilots and persuade existing pilots to stay with the offer of new, improved conditions to avoid a repeat of the cancellations. 
Mr Bellew was director of flight operations at Ryanair before he left in 2014. 
He joined Malaysia as chief operations officer in September 2015 and took over as chief executive in July last year. 
Ryanair said that Bellew would be given a specific responsibility for managing pilots. 
His mission will be "to ensure that the pilot rostering failure which Ryanair suffered in early September will never be repeated," the company said in a statement. 
Ryanair in all has announced the cancellation of around 20,000 flights after admitting it did not have enough standby pilots to operate a reliable schedule.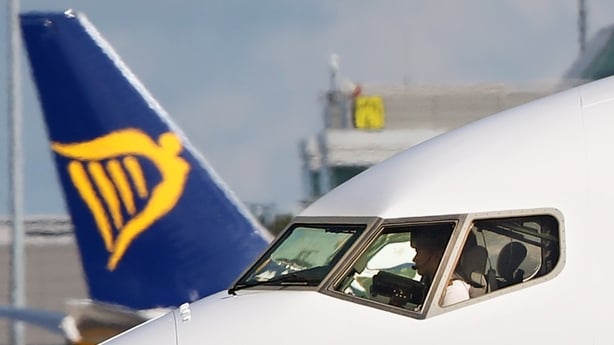 Stockbroker Goodbody last week said in a note that Bellew was well regarded in the industry and was "thought to have had a good relationship with the pilots when he was there." 
In recent weeks pilots at Ryanair, which does not recognise any labour union, have been getting together on social media to lobby for a major overhaul of the company's employment conditions. 
Bellew's decision to leave Malaysia comes just over a year after former chief executive - and former Aer Lingus CEO - Christoph Mueller left the airline citing personal circumstances a year after being hired on a three-year mission to revive the state-controlled firm. 
Mueller later joined Emirates as its chief digital and transformation officer. 
Under Bellew's leadership, the Malaysian national carrier has been restructuring its fleet.
Aer Lingus to recruit 100 new pilots
Aer Lingus has today announced its largest ever pilot recruitment drive.
The airline said it has over 100 direct entry pilot positions available at its home base in Dublin airport.
Aer Lingus also said it plans to recruit up to 200 new pilots over the next three years.
This winter will see the airline operating its largest ever winter programme with 300,000 additional seats to Europe and North America.