It is is entirely possible that the UK will leave the European Union without a transition agreement, and companies need to do more to prepare for an abrupt departure, the Central Bank's Deputy Governor Ed Sibley has said.
Negotiations on the terms of Britain's exit from the EU have made slow progress before a March 2019 deadline. Talks on the transition period have not even begun.
EU leaders meet on Thursday and Friday to discuss Brexit and a draft communique showed they will not adopt guidelines on possible transitional arrangements until December.
JPMorgan said the chance of a "no deal" Brexit had risen to 25% from 15% previously, in line with the consensus of a Reuters poll of economists published last month.
"It is entirely plausible, while it might well be regrettable, that there will be a hard Brexit with no transition period, and much more work needs to be done to prepare for this plausible scenario, particularly in the insurance sector," Mr Sibley said.
He made his comments in a speech at the FSI International Financial Services Summit in Dublin today.
The secretary general at the Department of Public Expenditure told the conference that Britain had failed to understand that while a disorderly exit would be disastrous for both it and Ireland, it might be a price the rest of the EU is be willing to pay.
"The worst-case scenario of Britain leaving in a disorderly fashion would be a catastrophe for us, for the UK, but for the EU as a whole, for many counties in the EU, it won't be a catastrophe, it will be a cost," Robert Watt said.

"That's something, particularly in the debate in the UK, that's missed. I think this is what the UK have misunderstood. There is a cost and Europe is willing to pay that price in order to keep the union together," he added.
Meanwhile, several more financial services firms have committed to shifting operations to Dublin as a result of Brexit but are not ready to make the move public, a senior official IDA Ireland official has said.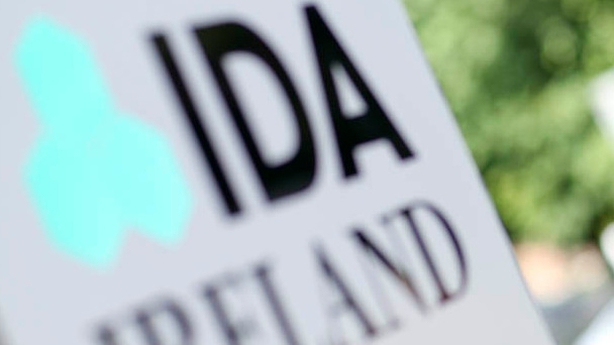 Dublin has been vying with Frankfurt and other European Union centres in the battle to draw banking jobs from London due to Britain's planned departure from the bloc in March 2019.
Barclays and Bank of America have recently said they will set up EU headquarters in Dublin.
JPMorgan has also bought a building in the city, where it expects to move more middle and back office jobs - such as risk management and deal processing - while asset managers and insurance firms have also chosen Ireland.
"Several groups have privately advised us that they have selected Dublin and completed their due diligence but do not wish to make a public announcement at this point in time," Kieran Donoghue, who heads up international financial services at IDA Ireland, told a conference in Dublin today.
"For many groups the politics around Brexit are still a very sensitive matter and managing a formal announcement of their intentions is still under consideration at board level," Mr Donoghue said.
Mr Donoghue added that other sectors that initially adopted a "wait and see approach" to Brexit were now speaking to IDA Ireland and considering neighbouring Ireland as a destination for investment.
He did not give any further details.