With the ink barely dry on Lufthansa's deal to take over large parts of insolvent Air Berlin, the airline risks having its wings clipped by regulators and rivals concerned about unfair competition. 
Lufthansa signed a €210m deal yesterday to take over Air Berlin units Niki and LG Walter, plus some short-haul planes.
The move will cement its position in Germany and expand its Eurowings budget brand. 
Austrian competition authorities said today they believed Lufthansa, which also owns Austrian Airlines, would be too dominant in Vienna if it owned Austria-based Niki. 
"We see an anti-competitive Lufthansa monopoly in Vienna on many routes after the takeover of Fly Niki," the competition authority's spokeswoman said. 
"We will voice our concern about the takeover at the European Commission," she added. 
The German cartel office said it expected the European Commission to take a close look at the deal. 
The European Commission had no comment, with a spokesman saying it had not yet been formally notified of the deal.
The deal has also raised eyebrows with rival airlines.
Ryanair CEO Michael O'Leary has called it a "stitch-up", saying it would give Lufthansa a 95% share of the German domestic market.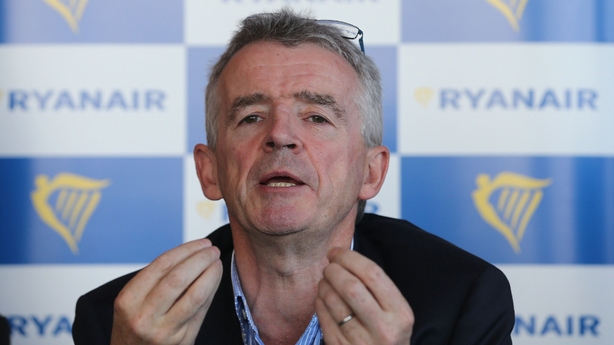 Ryanair said today it would take up its case with the EU. 
Lufthansa has hit back at such claims, saying the deal would have to be examined not only from the point of view of the German market but Europe as a whole. 
Lufthansa has said it has a market share of 34% on routes to and from Germany, while Air Berlin had 14%. 
With the takeover of parts of Air Berlin that will remain below 48%, which Lufthansa says is equivalent to Ryanair's market share in Ireland. 
Willie Walsh, CEO of Aer Lingus and British Airways parent IAG, said today he saw "significant" competition concerns with the deal, which will see Lufthansa taking on around 80 of Air Berlin's 130 planes.
Lufthansa's chief executive Carsten Spohr said today he expected the deal would be approved by the end of the year. 
A company source said Lufthansa was confident of getting approval, but expected there would be some remedies, as was the case when Lufthansa acquired Austrian Airlines and Swiss International Air Lines. 
Air Berlin remains in talks with Britain's EasyJet over other assets.