The head of the European Central Bank has defended a pledge to keep interest rates at rock bottom, batting back German calls for a speedy exit from years of easy money in the euro zone.
The ECB will decide on the future of its stimulus policy in two weeks' time.
ECB president Mario Draghi said the promise to maintain rates at their current level "well past" the end of its bond-buying programme was very important for keeping borrowing costs at bay.
"The 'well past' is very, very important in anchoring rate expectations," Draghi said at an event in Washington, where he is due to attend the G20 meeting.
His comments suggested that phrase was likely to be kept in the ECB's policy message at a meeting on October 26 even if the euro zone's rate setters decide to go ahead with an expected reduction in the monthly pace of their bond buys from the current €60 billion.
Draghi's words also poured cold water on German hopes, expressed by the head of Bundesbank in an interview published yesterday, that an era of low or negative rates was finally nearing its end.
"Ultra-low rates must not last too long and, in an economic upturn, the monetary policy taps should be turned off in a quick and consistent manner," Jens Weidmann was quoted as saying by Germany weekly Wirtschaftswoche.
The ECB has spent more than €2 trillion on bonds and charged banks on their idle cash in a bid to revive lending in the euro zone and bring inflation back to its target of almost 2%.
The ECB's policy has been blamed in Germany for bankrolling indebted governments south of the Alps, depressing returns for savers and fuelling price bubbles in richer countries in the north of the euro zone.
Even Benoit Coeure, long considered a key Draghi ally, warned of the risk of bubbles if a central bank buys bonds for too long.
"We need to be mindful of risks to financial stability," Coeure, said in Washington.
"A too protracted period of asset purchases, for example, may cause financial imbalances to build up with potentially adverse consequences for price stability."
Speaking earlier in Washington, ECB chief economist and policy dove Peter Praet, recognised the euro zone's economy was now growing briskly but warned this was still not showing up in inflation data - meaning monetary policy needed to remain easy.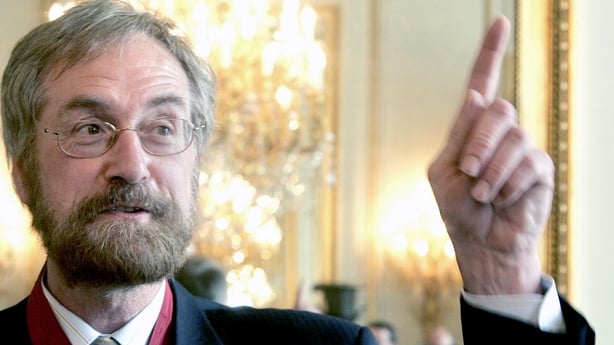 "We are undoubtedly experiencing a solid, broad-based and resilient economic recovery," Praet said. "But there still appears to be a disconnect between growth and inflation."