Lufthansa today reinforced its position as Germany's largest airline by signing a €210m deal to buy large parts of insolvent Air Berlin. 
Lufthansa plans to use the Air Berlin assets to quickly expand its Eurowings budget business. 
News of the deal pushed Lufthansa shares up more than 3% to their highest level in nearly 17 years. 
Air Berlin, which has struggled to turn a profit over the last decade, filed for insolvency on August 15.
A government loan has kept its planes aloft while its administrator negotiated with prospective buyers for parts of the business. 
Lufthansa has agreed to acquire Air Berlin's Austrian leisure travel airline Niki, its LG Walter regional airline and 20 additional aircraft, Air Berlin said in a statement. 
"This contract provides new opportunities for jobs for a large part of our workforce. But we can only really breathe again when the EU Commission approves the deal," Air Berlin's chief executive Thomas Winkelmann said. 
Lufthansa CEO Carsten Spohr said earlier he expected the European Union to approve the transaction by the end of 2017. 
Talks to sell some of Air Berlin's remaining assets to Britain's EasyJet EZJ.L and other bidders are continuing, Air Berlin said, without providing details. 
EasyJet, which has a base at Berlin's Schoenefeld airport, has been discussing acquiring 27 to 30 planes. 
Air Berlin previously said others, such as Thomas Cook's Condor, could pick up some parts of the business.
Lufthansa CEO Spohr told a German paper earlier that his airline would be investing around €1.5 billion in total as a result of the Air Berlin deal.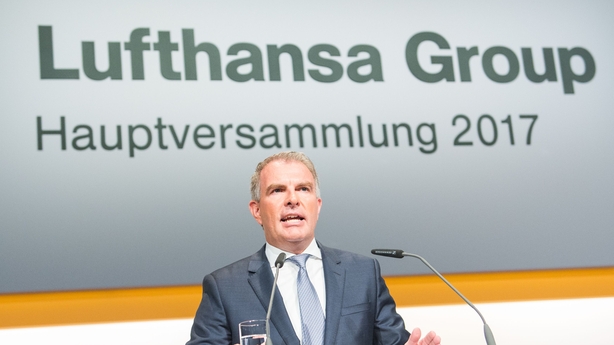 That sum includes investment in new planes, for which the board freed up €1 billion of funds last month, the purchase price and the costs of taking on new staff. 
Air Berlin, Germany's second largest carrier, will cease operating flights this month, capping a turbulent summer for European carriers. 
Italy's national airline Alitalia is in administration and seeking investors too, while British leisure airline Monarch collapsed at the start of this month. 
Lufthansa's Spohr said today that while he was not interested in the Italian carrier in its current shape he would be interested in talks to create a new Alitalia.