First Alitalia, then Air Berlin and now Monarch Airlines - Europe's struggling carriers are falling like dominoes and the region's biggest airlines are set to chalk up bigger profits.
The collapse of airlines gives rivals a chance to snap up planes, prized airport slots and much-needed pilots.
It takes airplane seats out of the market, allowing airlines still flying to nudge prices higher and lift some of the pressure on yields that has plagued the industry for several years.
The shake-out this year is also seen as the start of more far-reaching industry consolidation that is expected to whittle the number of European airlines down to numbers more on a par with North America.
This will put the survivors in a position to boost profitability to levels seen across the Atlantic.
Expectations that the challenging environment for large, traditional European airlines is starting to ease has helped their shares outperform rivals and other sectors.
So far in 2017, shares in Germany's Lufthansa shares are up 98%, Air France-KLM has surged 163% and Aer Lingus and British Airways parent IAG is 38% higher.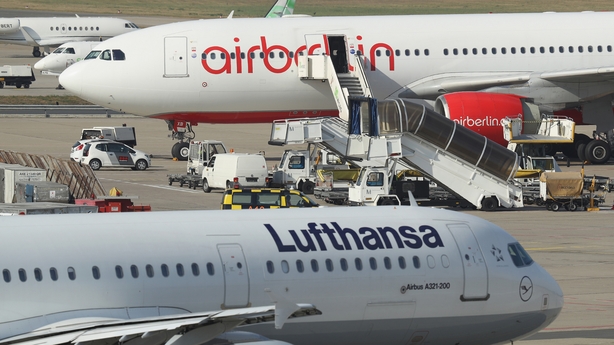 Those airlines have started to talk about a turnaround in ticket price trends as fewer seats are added to the market, and the collapse of a third carrier this year is likely to help even more.
Analysts said the European short-haul market would grow just 3.2% this winter after stripping out Monarch, Air Berlin, Alitalia and Ryanair's cancelled flights.
Previously, growth had been expected to be 7.3%.
They said that while the present circumstances will be trying for Monarch staff, management and passengers, its demise will be supportive for industry unit revenues.
Despite efforts by Brussels to liberalise Europe's airline industry 25 years ago it has lagged North America in terms of consolidation, where nine major airlines became five in the decade to 2015.
While Lufthansa and IAG have driven some consolidation, the top four airlines in Europe only account for 49% of the short-haul market whereas the top four in North America control 70%.
The different market dynamic is reflected in profitability.
North American carriers are expected to post a net profit margin of 7.2% this year compared with 3.7%in Europe, industry body IATA said in June.
European rules restricting non-EU investors to owning less than 50% of carriers have limited the pool of investors willing to take part in consolidation.
Lower oil prices since the collapse in crude in 2014 have also helped shield some financially weaker airlines in Europe.
But Ryanair's chief executive Michael O'Leary has predicted there will only be only four or five airline groups in Europe in five years - Ryanair, Lufthansa, Air France-KLM, IAG, and possibly EasyJet.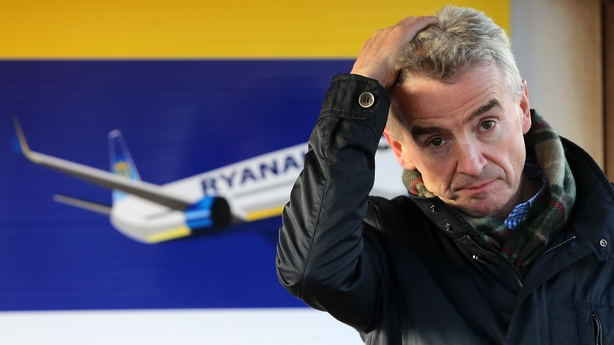 "Europe will consolidate in the same way as the North American market has. That's partly what the whole Air Berlin thing is," he told Reuters after the German carrier filed for insolvency in August.
Even before Monarch collapsed, ratings agency Moody's predicted that the removal of Air Berlin and Alitalia would be positive for the credit of Europe's five largest airlines - Lufthansa, IAG, Air France-KLM, Ryanair and EasyJet.
Europe's traditional carriers have also been given some relief by problems at long-haul rivals in the Gulf, where Emirates and Etihad are grappling with lower demand at home because of low oil prices.
Etihad's new CEO also faces the task of deciding what to do with its investments in other airlines, including Air Serbia in Europe, having already pulled out of Alitalia and Air Berlin.
In the short term, Monarch's collapse benefits airlines flying from the UK to tourist destinations - carriers such as EasyJet, Ryanair and Jet2.com.
Like Air Berlin, Monarch suffered from increased competition on routes to Spain and Portugal as rivals shifted flights from Turkey, Egypt and Tunisia when security concerns prompted tourists to take holidays closer to home.
Europe's larger carriers are now moving in on the assets left by their toppled rivals. Lufthansa is bidding for the lion's share of Air Berlin's assets, hoping to shore up its position in the German market.
EasyJet is bidding for up to 30 Air Berlin planes, including their crews and airport slots mainly at Berlin's Tegel airport.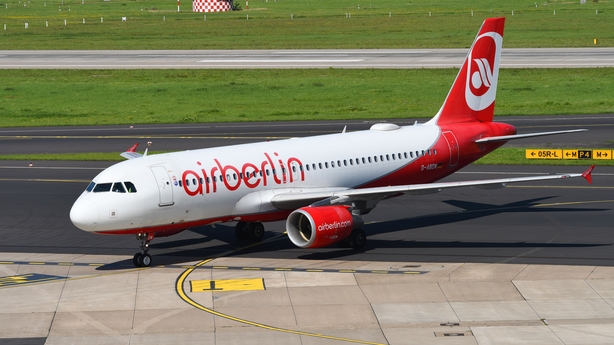 While Ryanair did not take part in the Air Berlin sale and has dropped a bid for Alitalia, Goodbody analysts say it may want the Boeing MAX jets Monarch had on order.
Along with its planes and crew, Monarch's slots at British airports such as Gatwick, Luton, Birmingham will also be of interest to others, with IAG, Wizz and Norwegian reportedly interested before Monarch collapsed.
Analysts said that longer term, and not withstanding the current Ryanair pilot shortage, the winners will be Ryanair, EasyJet and perhaps IAG's Vueling who may see this as a chance to expand their UK operations to Spain from a few regional markets.