A house building company has announced plans to raise more than half a billion euro on the stock markets in Dublin and London next week.
Glenveagh Properties said it will use the money to build 1,000 homes a year by 2020 and 2,000 in the longer term.
Conditional trading on the Irish and London Stock Exchange is expected to begin on October 10, the company said today.
Glenveagh's IPO is the country's second largest initial public offering since the 2008 financial crisis and will add much needed housing supply to the economy.
Glenveagh's chairman John Mulcahy is a former senior official with the National Asset Management Agency. 
Justin Bickle is the company's chief executive, while Stephen Garvey will be its chief operating officer.
Joining the stock market will allow Glenveagh Properties to raise €550m from investors.
The funds will go to finance building in the greater Dublin area.
The firm said its focus will be starter and mid-sized houses and apartments.
Glenveagh will combine development land bought in Ireland by US private equity firm Oaktree with the assets of builder Bridgedale. It said it has about 1,700 "shovel ready" units.
The company will also have a separate division - Glenveagh Living - which will focus on delivering houses and apartments in joint ventures with state agencies, local authorities, approved housing bodies and institutional investors working in the private-rental market here.
Glenveagh said the decision to proceed to the IPO follows extensive engagement over recent months with investors in Dublin, Europe and the US.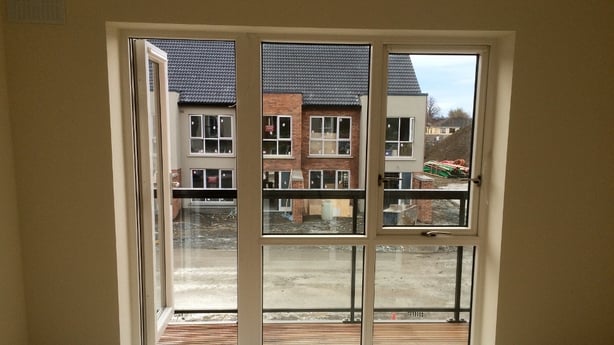 The company's chairman John Mulcahy said that one of the structural weaknesses in the housing market in Ireland is the fragmented nature of the house building sector and its lack of scale. 
"We believe there is an opportunity through publicly quoted companies like Glenveagh to match international equity investors who are supportive of the Irish economy on the one hand with development opportunities in that economy on the other and we have established Glenveagh to play that role," Mr Mulcahy said.
Glenveagh will become just the second Irish house builder to float since the economy began to turn around, following Cairn Homes in 2015. 
Cairn's share price has almost doubled since then as the value of its portfolio grew sharply.
Glenveagh's IPO will also beat the €385m Cairn raised and be the second largest on the Irish stock exchange, behind the €3.4 billion raised by AIB in June.