Financial adviser Padraic Kissane has said the number of people wrongly moved from a tracker mortgage to a variable one is reflected across the industry, with recurring stories.
Mr Kissane said the scope of the tracker mortgage investigation has widened and the number of people losing their homes is starting to increase.
The financial adviser has specialised in getting redress for bank customers who had wrongly been moved from tracker mortgages to variable mortgages across all banks for much of the last five years.
We need your consent to load this rte-player contentWe use rte-player to manage extra content that can set cookies on your device and collect data about your activity. Please review their details and accept them to load the content.Manage Preferences
The Central Bank has estimated that up to 15,000 borrowers were hit by the tracker mortgage rate issue across 15 lenders. It is believed that millions of euro has been set aside by the lenders for redress and compensation.
Yesterday, the Oireachtas Finance Committee heard an apology from KBC Bank Ireland for wrongly moving customers from the tracker mortgage rates, to which they were entitled, to variable rates.
The bank's chief executive Wim Verbraeken also told the committee that it will miss a deadline set by the Central Bank for this weekend.
Banks had been expected to have identified all impacted customers, started negotiations with most of them, and filed a report with the Central Bank by the weekend.
In a statement, the bank said that it "fully acknowledged" the errors that occurred in relation to tracker mortgages should not have happened and were wrong.
KBC said the examination of the issue involves a "complex and comprehensive process with the Central Bank".
It said that the process was taking longer than it had originally expected and until it has concluded it was not in a position to provide specifics.
"We recognise that this matter has caused considerable hardship and stress for those affected, but expect that our response will demonstrate our determination to address this properly and fairly," the statement added.
But Mr Kissane said the bank's apology "rings hollow" when you see the length of time it has taken the bank to address the issue.
He said he knows of several customers in KBC Bank who should be entitled to go back to a tracker mortgage.
"It is astonishing that if you have identified them that they have been left out. I know seven cohorts of people affected. I can tell the bank what cases are affected and what ones should be back on tracker."
He said it will be the Central Bank who will decide ultimately on the issue.
KBC Bank Ireland has about a 10% share of the mortgage market here.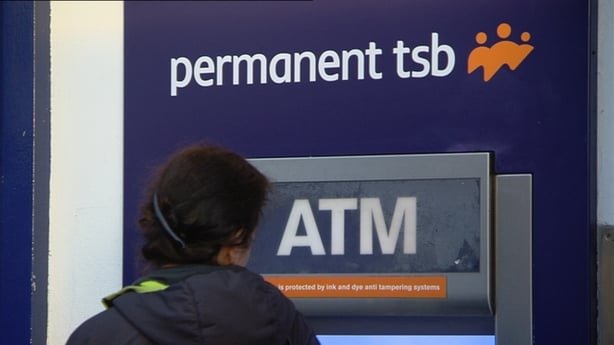 Meanwhile, the Finance Committee meeting yesterday also heard from Permanent TSB that it had found up to another ten cases where people's homes were lost as a result of the mortgage holder being incorrectly moved off their trackers.
This follows the bank's admission in 2015 that 22 people had lost their homes.
Permanent TSB also confirmed at the committee hearing that it is working on a mortgage-to-rent scheme which it expects about 2,000 customers to avail of.
This follows on from the announcement during the week by AIB of its enhanced mortgage-to-rent scheme.
AIB has signed up with David Hall's Irish Mortgage Holders' Organisation and housing company iCare, which will get €100m from AIB to buy properties which will then be rented back to the families who give up ownership of the house in return.
Permanent TSB's Director of Operations, Shane O'Sullivan, said it had identified a "preferred partner" to pursue the project with and it hopes to have it up and running in the coming months.