The UK unemployment rate unexpectedly fell further to its lowest since 1975 during the three months to July, but wage growth proved even more subdued than expected, official figures showed today.
The data are likely to deepen division at the Bank of England over whether the time for an interest rate rise is nearing.
It will also increase pressure on Prime Minister Theresa May's government to further loosen the cap on public-sector pay.
The number of people in work rose to a record high of 32.136 million as 181,000 people gained jobs.
The strongest increase since late 2015 belied other signs of sluggish economic growth this year after last year's Brexit vote.
The rapid job creation took the unemployment rate down to 4.3% from 4.4%.
Wages in the three months to July were 2.1% higher than a year earlier, little changed from previous months' growth rates. Economists polled by Reuters had on average forecast a rise of 2.3%.
Excluding bonuses, which gives a better picture of the underlying trend, wage growth was also 2.1% compared to poll expectations of a 2.2% rise.
With inflation hitting its joint highest level in over five years of 2.9% in August, wages are failing to keep up with inflation. In real terms, wages dropped 0.4% in the three months to July.
UK fnflation has picked up sharply since the pound tumbled after last year's vote to leave the EU, and the UK government said yesterday it would no longer limit pay rises for police and prison guards to a 1% cap for the public sector.
But it has made no extra money available, and public-sector trade unions are considering coordinated strike action to push for pay rises greater than inflation.
The figures are likely to complicate Bank of England policymakers' debate over whether to support a rate rise at their monthly Monetary Policy Committee meeting later today.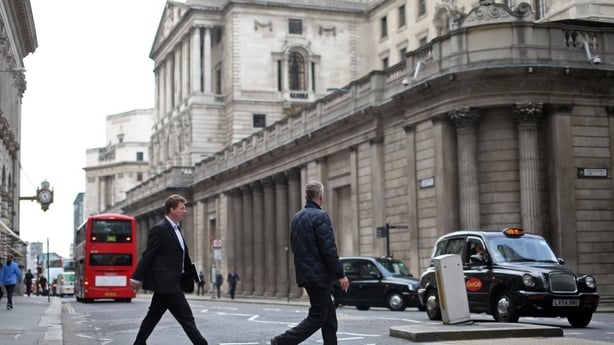 The outcome of the meeting is due to be announced on Thursday.
While the lack of wage growth suggests the current surge in inflation will ultimately fizzle out, the strong growth in hiring points to greater robustness in the economy. Unemployment is also below the level which the Bank of England expects to trigger faster pay growth.
Last month just two MPC members backed a rate rise, and a minority of economists expect Bank of England chief economist Andy Haldane to join them this week.
This would still leave the MPC split 6-3 against lifting rates from their record-low 0.25%, but would boost market expectations about a move when the bank updates its forecasts in November.
Most economists do not expect a rate rise until 2019, and think inflation will move only a little higher before slowly fading next year as domestic economic growth is subdued by Britain's looming departure from the European Union.
The number of new claimants for unemployment benefits - a bellwether for the broader labour market - fell by 2,800 in August against average forecasts of a marginal increase of 600.