The German economy could grow faster this year than earlier expected on the back of exceptionally strong industrial production, exports and consumption, the Bundesbank said in a monthly report today.
Solid sales are pushing capacity utilisation in manufacturing even higher, fuelling a further rise in corporate investment in the euro zone's biggest economy, the central bank said after growth rose to its fastest annualised rate in over two years in the second quarter.
With the euro zone economy now expanding for the 17th straight quarter, Germany has been the engine of recovery, giving the European Central Bank some room to at least discuss curtailing its unprecedented stimulus cocktail.
"The exceptionally positive corporate and consumer sentiment indicators, and the solid stock of industrial orders suggest that the German economy is likely to continue to gain momentum in the current quarter as well," the Bundesbank said.
"The German economy could grow even faster this year than expected in the June projection," it added.
The Bundesbank earlier expected the economy to grow by 1.9%this year based on calendar adjusted data and second quarter figures showed an annualised growth rate of 2.1%, thanks to solid consumption and manufacturing.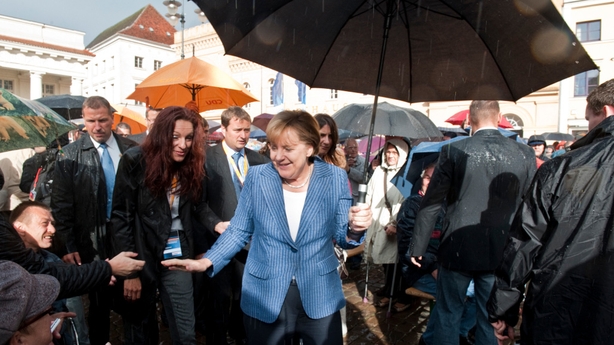 With elections just a month away, the Germany economy is enjoying its best run since the global financial crisis, a boost to the economic credentials of Chancellor Angela Merkel, who is holding a comfortable poll lead in her bid for a fourth term.
Indeed, in a country obsessed with a balanced budget and paying down debt, the Bundesbank predicted another budget surplus for this year, arguing that further surpluses would be generated in the coming years without policy changes.
The Bundesbank added that even the diesel scandal engulfing the country's vital car manufacturing sector and talk of banning older diesel engines have so far had no major impact on the sector's outlook.
The finance ministry has classified the issue as a medium-term risk that could impact growth.
The reputation of Germany's car industry and in particular the "clean" diesel technology on which it heavily relies has been battered ever since Volkswagen admitted to cheating US emissions tests to conceal polluting fumes two years ago.
Carmakers have now agreed with Berlin to renew engine software on millions of diesel cars and pay customers bonuses to upgrade to cleaner vehicles as they face potential driving bans in major cities and dwindling diesel sales.