Clothing sales helped consumer prices to deflate by 0.2% in the year to July, new figures from the Central Statistics Office show.
According to the Consumer Price Index, there was no monthly change between June and July.
Over the course of the last 12 months, the cost of clothing & footwear (-5.9%) and household equipment & maintenance (-4.3%) showed the biggest drop.
Meanwhile, over the same period prices in restaurants & hotels (+2.4%), 'housing, water, electricity, gas & other fuels' (+2.1%) and education (+1.7%) all increased.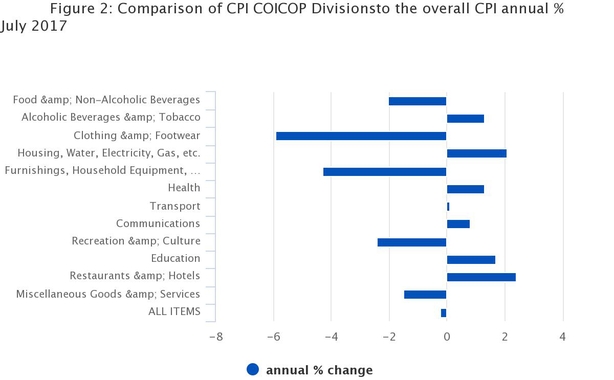 The increase in the cost of accommodation was a significant factor in the rise in hotel-related costs, while lower mortgage interest repayments and cheaper energy helped to keep household prices down.
Ireland has been the European Union's fastest growing economy for three years, but inflation has remained broadly flat over the period.
The CSO data indicate the services sector saw inflation of 2.1% in the year to July, while the goods sector showed 3% deflation over the same period.
The fall in Irish prices in the last year is consistent with EU deflation, with the EU Harmonised Index of Consumer Prices (HICP) falling by 0.2% annually in July.