There was €128 billion in Irish Government bonds outstanding at the end of June, with non-Irish residents holding over half, or €72.6 billion, of the total.
Latest figures from the Central Bank also show €54.4 billion of the bonds are due to mature within the next five years, with just over €40 billion set to mature by 2020.
Non-Irish residents hold almost two thirds of bonds maturing within the next three years.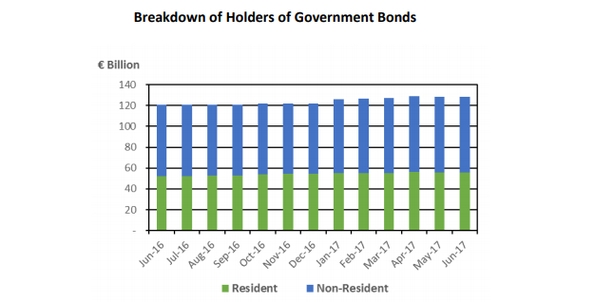 Credit institutions and the Central Bank account for the vast majority, 94.4%, of Irish resident holdings - at €52.5 billion.
The amount of Government bonds rose by €242m between May and June.