Irish manufacturing prices fell this past June due to losses across the electronics, pharmaceutical, and food sectors, according to figures from the Central Statistics Office (CSO).
Factory gate prices, or the price of a product without transport or retail costs, decreased by 0.9% in the month of June.
Compared to last year, yearly prices have fallen by 0.4%. In May, the year-to-year figures had increased by 1.1%.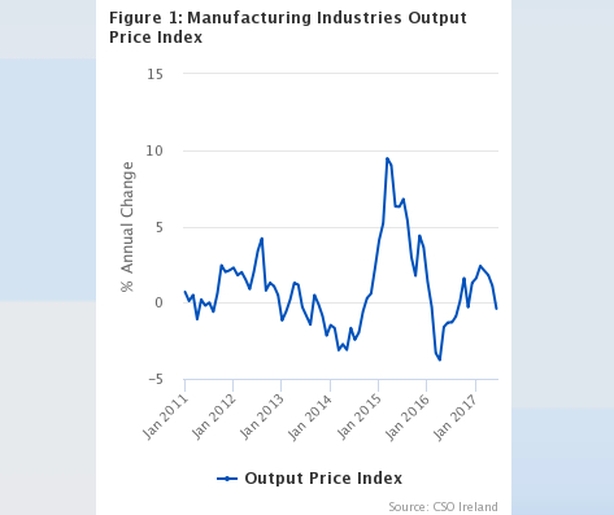 Significant losses in computer, electronic and optical products (-1.1%), basic pharmaceutical products and pharmaceutical preparations (-1%), and in other food products including bread and confectionery (-0.8%) played a role in the monthly decline.
Along with these, printing/reproduction of recorded media and manufacture of medical and dental instruments contributed to the annual losses.
Meanwhile, prices of building materials saw a 3.4% rise from last year. Glass, sand and gravel, and fabricated metal all saw notable rises in their ticket prices.
Energy products saw losses compared to both yearly and monthly figures.
Across the board, the price indices for export and home sales decreased by almost 1%.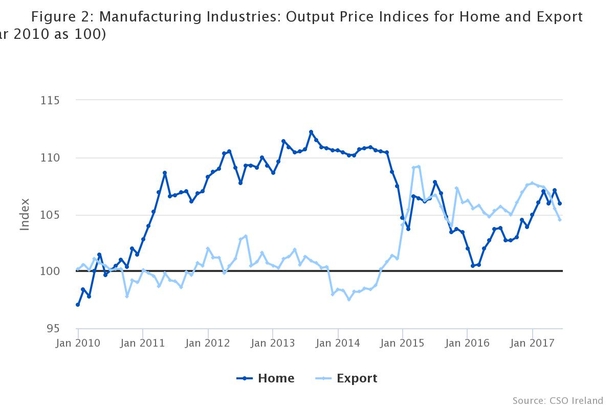 The CSO collects producer and wholesale prices for the monthly release. The indices are used as a short-term indicator of the business cycle.