Use of financial vehicle corporations (FVC) and special purpose vehicles (SPV) within the Irish financial services sector continues to grow, according to the Central Bank.
Combined, the two tax efficient financial instruments total €763 billion. The report notes that the volume of international assets encompassed in FVCs has reached a total of €410 billion while SPVs total €353 billion.
The current figures follow from three consecutive quarters of growth in FVCs and an 11% year to year increase in SPV assets compared to the first quarter of 2016.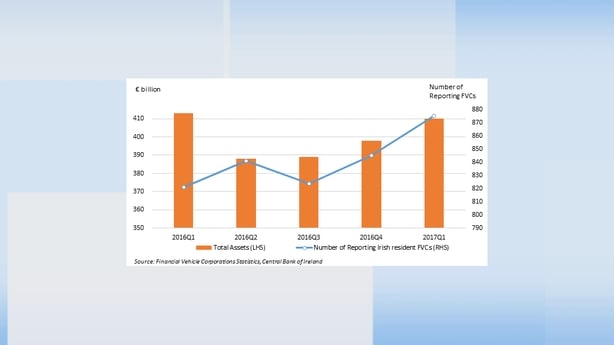 The number of FVCs is now 875, adding 54 vehicles in the past year. SPVs grew even faster with an addition of 115 instruments to round out to a total of 981 currently.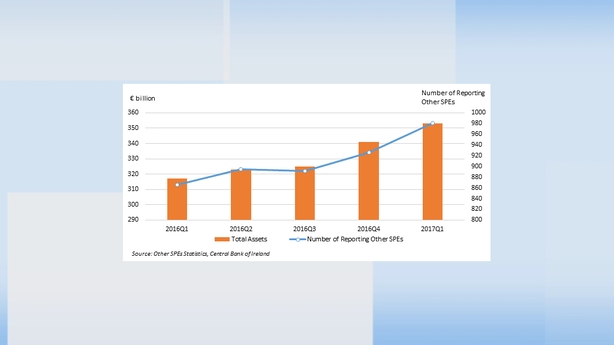 FVCs are special purpose legal entities engaged in securitisation, or a type of debt pooling, and related activities. An SPV is a legal entity created to fulfil narrow, specific or temporary objectives, not necessarily securitisation.
Both FVCs and SPVs are called Section 110 companies and originate from the 1997 tax-neutral laws that entice international finances to conduct operations in Dublin.
The recent growth in FVCs has been driven by corporate asset based securities, which have increased by 55% in the past year and is largely consistent with long term trends in registrations of FVCs.
This strong growth in corporate asset-backed securitisation offsets an ongoing reduction in the share of mortgage-backed securitisation, which were at the heart of the 2008 financial crisis.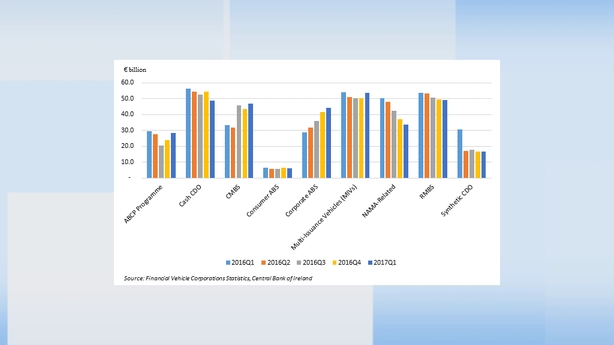 In terms of sponsorship, or the entity on whose behalf the entities are established, banks and financial auxiliaries account for a majority of both FVCs and SPVs.
Sponsors from the UK ranks first in terms of total asset values in Irish FVCs, but the United States recorded rapid growth of 28% over the last year.

France and Germany also account for a portion of foreign FVC sponsorships and domestic Irish sponsors are about 19% of the total.
The US accounts for a quarter of the total SPV asset value with the United Kingdom and Russia rounding out the top three.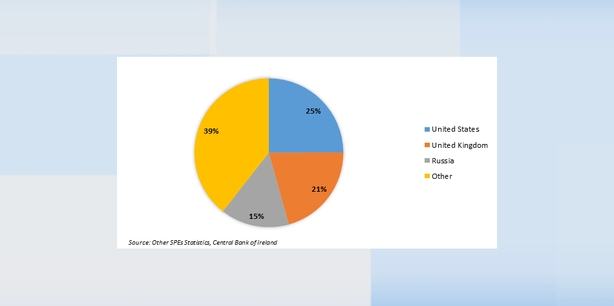 Reporting and registration is obligatory for all financial vehicle corporations resident in Ireland.