Germany has become the first European Union country to tighten its rules on foreign corporate takeovers, following a series of Chinese deals giving access to Western technology and expertise. 
The new regulations will allow the German government to block takeovers if there is a risk of critical technology being lost abroad. 
They will take effect shortly with no need for parliamentary approval in a bid to protect critical infrastructure, including power grids and hospitals. 
"We remain one of the most open economies in the world, but we also need to take fair competitive conditions into consideration," Economy Minister Brigitte Zypries said in a statement. 
"We owe that to our companies. They often compete with countries whose economies are not as open as ours," she added.  
The move reflects pressure across Europe to limit takeovers by Chinese state-backed groups of prized European assets. 
The purchase last year of German robotics maker Kuka by Chinese company Midea raised concerns that China was gaining too much access to key technologies while shielding its own companies from foreign takeovers. 
State-owned ChemChina's $43 billion purchase of Swiss pesticides and seeds group Syngenta, Beijing's biggest overseas acquisition to date, has increased pressure in Europe to curb foreign takeovers in strategically important sectors. 
At his first EU summit in June, French President Emmanuel Macron teamed up with Italy and Germany to call for a European mechanism preventing unwanted takeovers. 
To introduce more scrutiny in deal-making, the 28 EU leaders called on the Commission to analyse foreign investments in sectors such as energy, banking and technology, where China seeks Europe's technological know-how.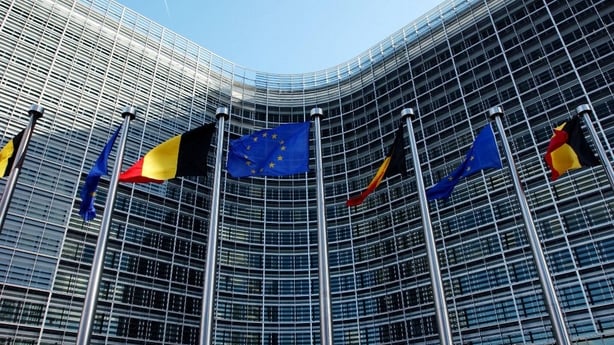 A spokeswoman at the Commission said President Jean-Claude Juncker had set up a dedicated Commissioners' Group on Trade and Harnessing Globalisation to elaborate on possible actions for the President's State of the Union speech in September. 
"We take note of the newly published German decree," she said, adding the Commission was aware of the concerns related to foreign investment in strategic sectors.
Reciprocal access has emerged as a key issue alarming European executives and politicians, who have complained about a lack of similar openings in China.
China has so far been using its competition regime to discourage Western buyers from taking over Chinese firms, and lack of transparency and complex ownership structures have also proved a major hurdle. 
The EU has long allowed countries to bar takeovers on national security grounds. 
Earlier this year, the German economics ministry withdrew approval for China's Fujian Grand Chip Investment Fund to buy chip equipment maker Aixtron, citing security concerns. 
Under the new German rules, operators of infrastructure companies should be better protected from investors from outside the EU. In addition, the government will be able to take twice as long - four months - in reviewing such deals. 
German industry association BDI and some politicians close to Chancellor Angela Merkel criticised the reforms. 
Bankers also said the rules could backfire. "The new regulation adds a layer of complexity to cross-border transactions into Germany," said Goldman Sachs partner Alexander Mayer. 
"The risk is that valuations of certain assets could be impacted in a negative way if investors fear that the government wants to protect German companies from takeovers," he added.
Other European countries including Britain and the Netherlands are planning to give governments power to intervene in takeovers of key infrastructure and pausing bids for a period of time to protect national security. 
UK prime minister Theresa May's legislative agenda included tightening laws on company takeovers and ensuring any foreign group buying important infrastructure did not undermine security or essential services. 
Yet May and other EU leaders need to strike a fine balance between protectionism and the growing need for foreign investments to sustain their economies. 
Italy is among EU countries that has seen some of its national champions, such as tyre maker Pirelli, sold to Chinese firms.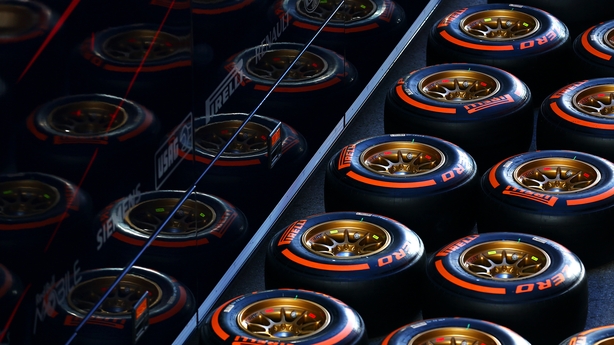 While seeking to protect its companies by trying to force corporate raiders to disclose what their ultimate intentions are, it can not afford to close the door on Chinese trade. 
Any Europe-wide mechanism against foreign takeovers could give the EU similar powers to the US where the Committee on Foreign Investment (CFIUS) considers the national interest and security ramifications of investment by overseas companies in American ones. 
Last year, CFIUS blocked the $2.8 billion sale of Philips' components lighting division Lumileds to an investor consortium led by GO Scale Capital of China. 
China's voracious appetite for overseas acquisitions propelled Asia to the forefront of global deal-making for the first time last year, with Chinese direct investment in the European Union jumping by 77% to more than €35 billion, according to the Rhodium Group. 
But the pace of foreign investments is now slowing as Beijing has introduced a new capital control regime and doing deals in the US has become increasingly difficult following the election of President Donald Trump.