French authorities have stepped up efforts to attract London banks to Paris after Brexit by pledging to cut labour costs and ensure they do not face tougher regulations than European rivals. 
Many international banks in London are trying to decide where to shift operations to maintain access to the European Union's single market after Britain leaves the EU. 
There is fierce competition between European cities to woo the banks based in the City of London financial centre and some have already announced plans to move staff. 
Until now, Paris' rivals, including Dublin, Frankfurt and Luxembourg, have been making the headlines as the locations banks, insurers and asset managers have chosen to open new hubs. 
French Prime Minister Edouard Philippe said the government would scrap the highest bracket of payroll tax for firms like banks that do not pay VAT and cancel a planned extension of tax on share trading. 
It would also make sure that bankers' bonuses are no longer taken into account when labour courts decide on unfair dismissal compensation. 
"Promoting the financial attractiveness of Paris, is promoting France's economic attractiveness," Philippe said. 
"Every banker, every trader who settles in Paris triggers the creation of other jobs," he added.
The payroll tax France charges banks and some other sectors such as property and healthcare is a charge that companies pay on each salaried employee. 
It is not levied in most other European countries.
Tax was a big concern for London bankers at a roadshow organised by a French finance industry lobby in February this year to promote Paris as a financial centre.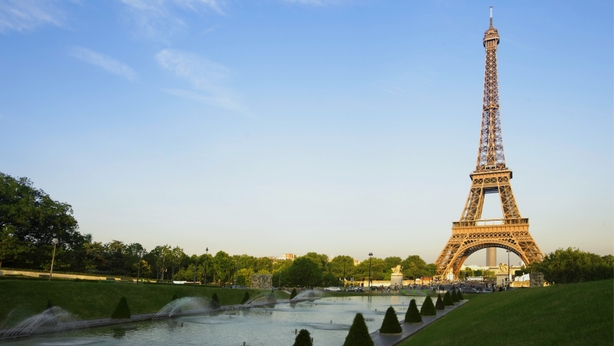 Germany is also looking at making it easier to hire and fire senior bankers in a relaxation of its labour laws to help to attract financial firms to Frankfurt after Brexit.
Philippe also pledged to review and change on a case-by-case basis the way EU financial regulations are transposed into French law.
"The French law has sometimes opted for overregulation when the European standards for the financial sectors were transposed," a document published by Philippe's office said.
"This could have had imposed additional burden on businesses, compared to European rivals," it added. 
President Emmanuel Macron, a former investment banker, has a hard task to convince the investment community that France does not see the financial sector as an "enemy" - a phrase once used by former socialist President Francois Hollande. 
Early next week, Philippe is due to give a speech to bankers at a conference in Paris, where the chief executive of US investment bank JP Morgan Jamie Dimon is expected to attend, according to the agenda on the event's website. 
Banks are coming under some pressure to decide where to move. 
The European Central Bank said on June 30 that banks should step up their Brexit preparations, while the Bank of England wants details of financial firms' contingency plans by July 14. 
But Britain is also pushing for a Brexit deal that would allow UK-based finance firms to continue to operate relatively freely in the EU after March 2019, when Brexit is due to take effect. 
Andrew Bailey, the head of Britain's Financial Conduct Authority said this week that Brexit did not necessarily mean an end to free trade in financial services.