British manufacturing slipped unexpectedly in May, dragged down by a fall in car production that will add to questions about the economic outlook going into the second half of 2017.
UK manufacturing output edged down by a monthly 0.2%, cancelling out its rise in April and disappointing against forecasts for a 0.5% rise, the Office for National Statistics said.
Broader industrial output data also disappointed, falling 0.1% in May after a 0.2% rise in April, and against expectations in the poll for a 0.4% increase.
The manufacturing figures were hit by a 4.4% drop on the month in motor vehicle production, the biggest fall since February last year and tallying with industry figures showing a fall in new car registrations.
The UK economy slowed in early 2017 after it initially withstood the shock of the decision by voters to leave the European Union in a referendum in June 2016.
Consumers, who are the main drivers of growth, have reined in their spending as inflation rises quickly, pushed up by the post-Brexit vote fall in the value of the pound.
There have been some signs that growth picked up a little in the second quarter and some Bank of England policymakers are pushing for the first interest rate hike in a decade.
Bank of England rate-setter Michael Saunders this week said he was "reasonably confident" that an improvement in exports and investment would more or less compensate for the consumer slowdown.
Separate trade data for May however disappointed.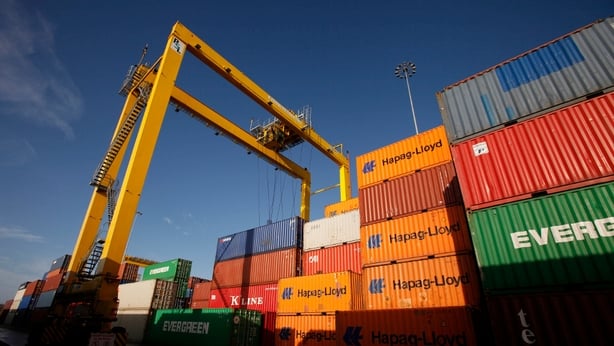 Britain's goods trade deficit increased to £11.863 billion in May from £10.595 billion in April, the ONS said, wider than all forecasts in the Reuters poll.
Things looked a little brighter in terms of volumes of goods exported in the three months to May, which rose 3.8%. By comparison, import volumes rose 2.8% over the same time.
Business surveys cast doubt about whether this improvement will be sustained in the months ahead.
UK factories grew more slowly than expected in June as export orders rose at the weakest pace in five months, according to a Markit/CIPS survey on Monday.
In annual terms, industrial production was 0.2% lower in May, again below forecasts for an increase of 0.2%. Manufacturing output was 0.4% higher than in May 2016.
The ONS also released figures for construction in May, which were much worse than expected.
Construction output collapsed 1.2% on the month and fell 0.3% on the year, hurt by a slide in the infrastructure sector.
The Reuters poll had pointed to growth of 0.7% and 1.1% in monthly and yearly terms respectively.
In the three months to May compared with the previous three month, construction output was down 1.2%, the sharpest such drop since October 2015.