JPMorgan Chase & Co's chief executive Jamie Dimon met Taoiseach Leo Varadkar in Dublin yesterday.
The two men met to discuss expansion in Dublin two months after the US investment bank bought an office building in the city with room for 1,000 staff. 
The bank in May said it plans to hire a significant number of people in Dublin in its expanding custody and funds services businesses over the next three years.
The bank said it would focus its European Union operations in Dublin, Frankfurt and Luxembourg after Brexit leaves its largest European office, in London, outside of the bloc. 
"I met with Prime Minister Varadkar today to discuss our plans to grow JP Morgan's business over the next several years," Dimon said in a statement. 
"Ireland is at the forefront of training its workforce to keep up with the latest developments in technology and business innovation, and the country has a global, open environment that will keep it economically competitive," he added. 
A spokesman for Leo Varadkar confirmed the meeting took place but declined to comment further. 
JPMorgan currently employs 450 people in Ireland in its Custody & Fund Services, Investment Banking, Payments and Treasury Services business.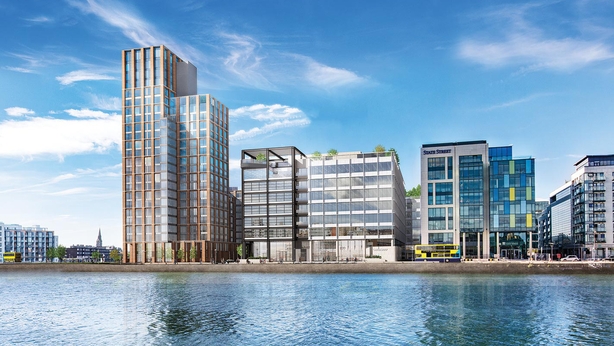 The bank in May announced a deal to acquire a 130,000 square foot (12,000 square metre) building at the Capital Dock development in Dublin's Docklands, which could house around 1,000 staff. 
Ireland has engaged on a major lobbying campaign during the past year to try to convince companies with large bases in the UK to consider moving some of their staff to Ireland to maintain access to the European Union's single market. 
The head of Frankfurt's campaign to promote that city to banks since Britain voted to leave the EU told Reuters in May he expected the five largest US investment banks to move staff to more than one EU location with around 1,000 going to Frankfurt and possibly more to Dublin.