Italy's Monte dei Paschi di Siena said it expected to report a net profit of more than €1.2 billion in 2021 as part of its restructuring plan approved by the European Commission.
The European Union yesterday approved a €5.4 billion state bailout of Italy's fourth-largest lender after the bank agreed to a drastic overhaul.
This takes the total amount of Italian taxpayer funds deployed to rescue banks over the past week to more than €20 billion.
In a statement, Monte dei Paschi said its 2017-2021 plan sees a return on equity of more than 10% in 2021.
It also envisaged a headcount reduction of around 5,500 with the number of branches falling to around 1,400 from some 2,000 in 2016.
The bank will sell €28.6 billion of gross bad loans, of which €26.1 billion will be securitised.
It said it expected its CET1 ratio, a measure of financial strength, to be at 14.7% in 2021.
Burdened by bad loans and a mismanagement scandal, Monte dei Paschi has been at the forefront of Italy's slow-moving banking crisis.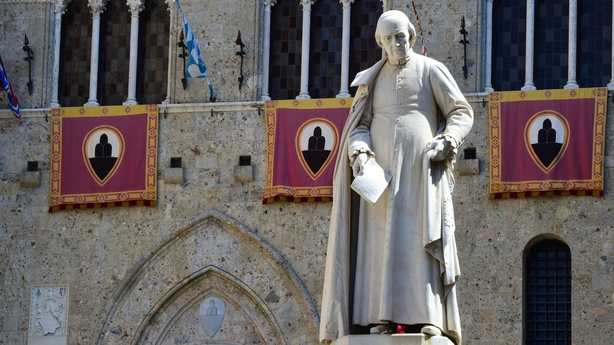 It emerged as Europe's weakest lender in stress tests last July.
Outside Greece, Europe has not seen such big state bailouts since the aftermath of the global financial crisis.
This has raised political concerns about the continued use of public funds to mop up losses at badly run banks despite the introduction of new EU rules designed to prevent this.
Monte dei Paschi, the world's oldest bank, turned to the state for a bailout after failing to raise €5 billion on the market to shore up its capital.
Barely a week ago Italy pledged up to €17 billion, mostly in guarantees, to prevent senior bondholders, depositors and staff from being hit by the winding up of two regional banks, Popolare di Vicenza and Veneto Banca.
That deal also involved Italy's biggest retail bank, Intesa Sanpaolo ISP.MI, acquiring the two banks' best assets for a token €1.
The Italian government believes a profit can still be made from the bailouts.
"I am confident state money will be recouped, perhaps at a premium," finance minister Pier Carlo Padoan said yesterday, referring to Monte dei Paschi.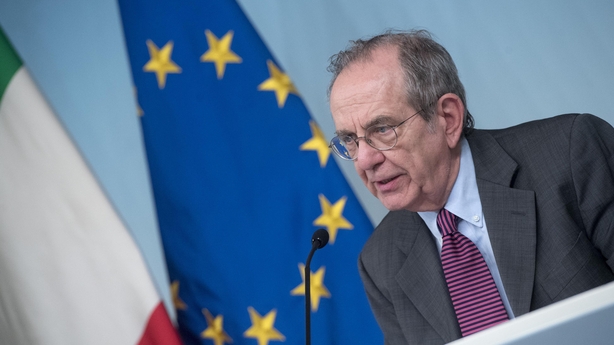 Padoan, who expressed full confidence in the lender's top management, said bad debts at the bank would be eliminated by the first half of next year.
Monte dei Paschi said late last year it would be seeking a "precautionary recapitalisation" under EU state-aid rules after its attempt to raise capital from private investors failed.
According to Padoan, the state will take a 70% stake in the Tuscan bank while the lender's chairman said the state would exit in 2021, but added that nothing ruled out an earlier withdrawal.
"This capital injection could only be approved after junior bondholders and shareholders have contributed to the costs of restructuring, in line with 'burden-sharing' requirements under EU state aid rules," said EU Competition Commissioner Margrethe Vestager.
Besides the state capital injection, junior bondholders and shareholders will contribute €4.3 billion from the conversion of junior bonds into equity.
At the same time Monte dei Paschi has earmarked €1.5 billion to compensate retail junior bondholders who are the victims of mis-selling, it added.