A new report reveals a renewed optimism for the Irish food and drink industry's trading relationship with the UK market, despite the challenges the Brexit vote has created.
Irish food and drink exports to the UK were worth over €4 billion last year.
Bord Bia's Brexit Barometer shows that almost 80% exporters surveyed believe there is still significant potential for future growth in the UK market.
This is despite the fact that 85% of exporters are facing competition from UK based suppliers and 61% do not have a marketing strategy for the market.
139 food, drink and horticulture exporters completed Bord Bia's Barometer, which is a risk analysis tool designed to help individual companies assess their exposure to six specific risk areas associated with Brexit.
These risk areas include routes to market, customs and tax, supply chain, trade, currency and human resources
The survey found that while over 80% of respondents believe there are viable alternative markets for their products, companies involved in the beef and cheddar cheese sector will be challenged to find replacement markets.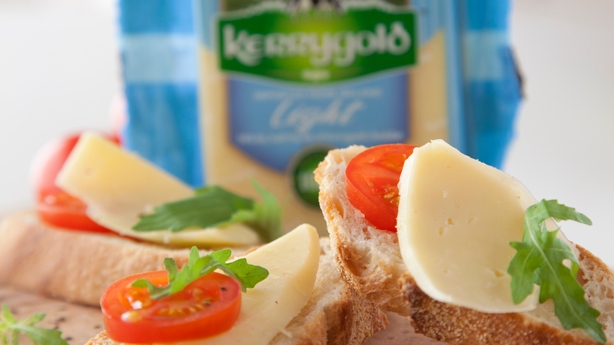 Increased lead times, especially for short shelf-life products like mushrooms and mince, as well as a complex and intense supply chain, are key issues facing the Irish export industry, Bord Bia said.
But the possible implementation of new customs controls and potential tariffs is clearly the greatest concern for Irish exports, the survey found.
Bord Bia said that there is a lack of understanding in terms of customs compliance and potential tariff costs, with limited customs expertise within the industry.
"31% of companies have limited or no experience in complying with official requirements relating to the importation or exportation of goods from/to non-EU locations, while 80% have not considered the VAT cashflow implications of Brexit," it stated.
Today's survey also found that in terms of exchange rates, an exchange rate of 0.89 would cause severe difficulties for 39% of respondents while a rate of 90p - 94p would cause difficulty for over 80%.
Ensuring appropriate risk management tools are in place will help manage future currency fluctuations, Bord Bia recommended.
Bord Bia chief executive Tara McCarthy said that Brexit will "demand a nuanced and concerted response from every level of the food industry".
"It will require new skills, new approaches and new thinking. We will need to be innovative, agile, informed and prepared as never before. These are demands that will be made on Bord Bia as much as the industry we represent," Ms McCarthy added.