Aviva, Britain's biggest life insurer, is selling about £1 billion worth of bonds and shares it holds in tobacco companies, joining a global campaign to divest from the industry. 
The move by insurance companies to sell holdings in tobacco firms forms part of a drive to pressure governments and companies to do more to limit the damage tobacco can cause to public health. 
Aviva decided to sell its own holdings in tobacco companies in November and has been divesting since then though it is not selling tobacco investments made on behalf of third-party clients. 
"We have decided to stop investing in the tobacco sector and will divest over time," an Aviva spokeswoman said. 
"We consider tobacco as 'harmful when used as intended', and have been reviewing our investment position for some time now." 
The review began in early 2016, she said. 
Aviva joins French rival AXA and reinsurer SCOR, both of which have pledged to divest over the last year, with AXA calling tobacco, "the biggest threat to public health in the world today". 
Other tobacco-free insurers include France's Covea and Dutch rival Achmea, though many others have yet to follow suit. 
Aviva said most of its tobacco-related sales were either complete or underway though it was not possible to give a firm date for when the programme would be completed. 
Most of the remaining assets were fixed-income securities that would either be sold or in some cases held until they matured, the spokeswoman said. 
At the end of 2016, about 0.25% of Aviva's £450 billion of managed assets, which included third-party investments, was in tobacco assets, the spokeswoman said. 
It was not clear how much money would remain invested in tobacco companies on behalf of third parties. 
The anti-tobacco campaign has prompted some big name firms to sell their investments, but its overall impact on the share prices of tobacco companies has been limited.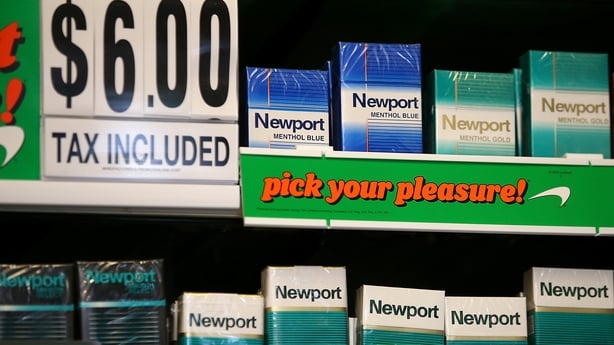 In May, 50 leading finance firms representing $3.5 trillion in assets announced their public support for efforts to reduce tobacco use, which the World Health Organisation says costs the world economy $1 trillion a year. 
Among other high-profile supporters are Norway's sovereign wealth fund, the biggest in the world with nearly $1 trillion in assets and the $300 billion California Public Employees' Retirement System. 
Many investors remain reluctant to sell out, however, given the strong returns from the leading tobacco companies, including attractive dividends at a time of low bond yields, as well as the prospect for gains from consolidation in the sector. 
Shares in the four biggest tobacco companies - Philip Morris, Imperial Brands, Japan Tobacco and British American Tobacco - have risen between 93% and 185% since 2009, while Britain's blue-chip FTSE 100 index has climbed 69%. 
Norway's sovereign wealth fund said its decision not to invest in a range of industries had cost it $1.42 billion in returns between 2006 and 2016, with its tobacco divestment the most painful.