The Bank of England's Monetary Policy Committee came its closest to voting for a rate rise since 2007 this week.
The Bank of England said that said three of its policymakers unexpectedly backed increasing interest rates.
External MPC members Ian McCafferty and Michael Saunders joined existing rate rise advocate Kristin Forbes in calling for a reversal of the bank's decision last August to cut rates to 0.25%.
Bank of England Governor Mark Carney and four other policymakers voted to leave rates unchanged.
Economists polled by Reuters had expected only Forbes - whose term on the MPC expires at the end of the month - to back higher rates, especially given a slowdown in growth in the first three months of 2017.
The bank said a jump in inflation last month to 2.9% meant it was likely to exceed 3% this autumn - higher than the Bank of England's forecast just a few weeks ago and well above its 2% inflation target.
A fall in the pound after Prime Minister Theresa May failed to win a majority in last week's election could also push prices yet higher, the Bank of England said.
The UK economy slowed sharply in the first quarter of this year as the effect of higher inflation caught up with consumers at a time of sluggish wage growth.
But central bank said it was unclear how persistent this weakness would be, as consumer confidence remained solid.
Moreover, indicators of investment and exports looked upbeat, the Bank of England added.
"The continued growth of employment could suggest that spare capacity is being eroded, lessening the trade-off that the MPC is required to balance and, all else equal, reducing the MPC's tolerance of above-target inflation," the Bank of England said.
"Looking ahead, key considerations in judging the appropriate stance in monetary policy are the evolution of inflationary pressures, the persistence of weaker consumption and the degree to which it is offset by other components of demand."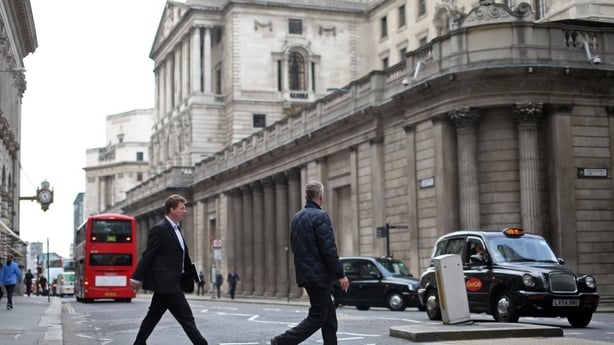 The last time three MPC members voted for a rate rise was in 2011 - when there were nine members serving on the MPC - and the last time a single vote could have swung the decision on rates was in June 2007 when the committee split 5-4.
The Federal Reserve raised US interest rates last night and - notwithstanding some softening domestic data - signalled it is like to raise rates once more this year.
Due to election campaigning, Hammond has not yet announced a replacement for US academic Forbes - whose three-year term at the Bank of England expires at the end of the month.
A replacement for Charlotte Hogg, who left the central bank after lawmakers criticised her failure to declare potential conflicts of interest, has also to be announced.
Most economists polled by Reuters do not expect a UK rate rise until 2019.
But the outlook is clouded by uncertainty about whether May will be able to lead a stable government as she tries to negotiate an exit deal with the EU and navigate complex legislation through parliament.
Meanwhile, Philip Hammond said he no longer planned to deliver a high-profile speech later tonight because of a deadly fire which struck a London tower block on Wednesday.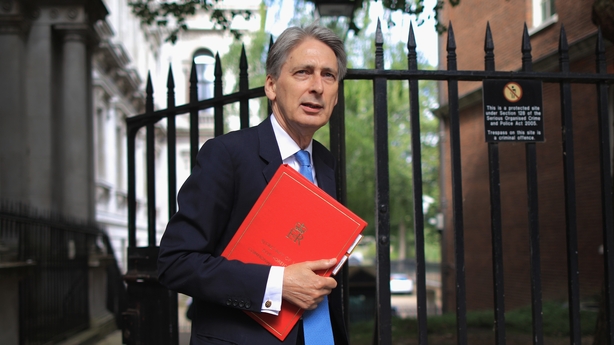 "In view of the Grenfell Tower tragedy, I have withdrawn from giving the Mansion House speech tonight. My thoughts are with local community," Hammond said on Twitter.
He had been expected to spell out his views on the need for a Brexit deal that suits the needs of British business.