The changing nature of attacks in Western cities has led insurers to offer new policies, from straightforward cover for business lost due to police cordons to more risky compensation for declines in tourism. 
Terrorism insurance policies were developed after the 9/11 attacks on the US.
But until recently they covered only businesses that had been physically damaged. 
The deaths of two hostages taken at a cafe in Sydney in December 2014 and attacks in Paris in November 2015 that killed 130 people were catalysts for new types of cover taking into account the impact of heavy loss of life on businesses not directly hit. 
Recent deadly attacks in London and Manchester have underlined the need. 
"The focus of terrorism has shifted to loss of life, rather than money, which can cause devastating loss of revenues to industries like hospitality," said Chris Folkman, director of product management at risk modelling firm RMS. 
Some of these newer policies are difficult to price and hard to model, but insurers are developing them to meet demand and maintain market share in a highly competitive market which has suffered several years of falling premiums. 
Insurance against attacks is typically offered as a standalone policy or add-on to property insurance and is underwritten by specialists such as Lloyd's of London insurers Beazley, Hiscox and Talbot and US insurers like AIG. 
Additions to the standard policies have begun to include "denial of access" policies to compensate for loss of business as a result of a police cordon following an attack.
They may also include "loss of attraction" policies to cover loss of revenue due to potential customers staying away from businesses further from the attack.  
A new-style policy including physical damage and business interruption cover for a hotel in central Manhattan which may have suffered from or merely been close to an attack, for example, would cost around $500 for $100,000 of cover, said Steven Tebbutt, political violence underwriter at Talbot.
Insurers say the global market for terrorism insurance can now cope with potential claims totalling more than $3 billion as the industry responds to growing demand. 
For instance, Chubb said this week it had increased the risk by 300% that it is willing to take on for each client account through terrorism and political violence insurance in the last two years, citing "growing client demand for certainty and comprehensive cover". 
AIG has expanded its global capacity to cover attacks on property to $1 billion, partly by employing engineering experts to help clients make their buildings less of a target, said George Stratts, AIG's President of Property and Special Risk. 
David Abrahamovitch, chief executive of a chain of coffee shops including London Grind, which is near the scene of this month's London Bridge attacks, has begun the process of claiming from his insurer.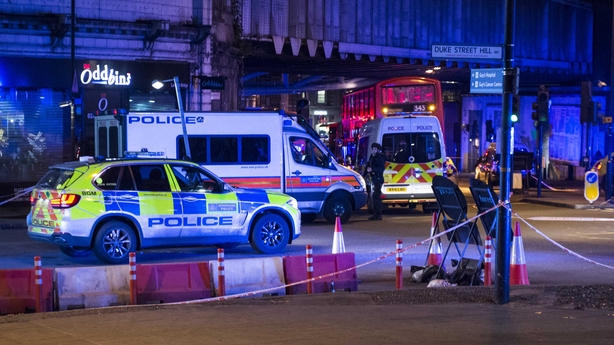 London Grind was closed for a few days as it was inside a police cordon. 
The chain switched insurance companies last year which gave it suitable cover, Abrahamovitch said, adding: "It will take a little while for footfall to recover." 
In order for such insurance to be triggered, a government needs to declare an event an act of terrorism. 
But in the US, a strict legal definition of terrorism for insurance purposes does not apply to many acts, or threats, of violence, said Bruce Smiley-Kaliff, senior underwriter for specialised programs at Kaliff Insurance and Lloyd's North American underwriter, which focuses on events coverage. 
For example, the 2013 Boston Marathon bombing did not meet criteria for the US Treasury to determine it an act of terrorism under the Terrorism Risk Insurance Act.
Kaliff Insurance, based in Texas, is now developing coverage that would more broadly cover "violent acts" such as bombs, shootings, or multiple stabbings, at concerts and other events, such as concerts and outdoor festivals.
Insurance broker Arthur J Gallagher said it had seen growing interest in its crisis resilience policy, underwritten by AIG, which costs small businesses around £500 and includes post-incident trauma counselling and "24/7 access to experienced response consultants". 
While insurers develop some policies with an eye to new business, other claims for compensation may be forced upon them. 
In Britain, a rule change earlier this year means people injured by a vehicle, like those targeted in the Westminster and London Bridge attacks, can now seek compensation from insurers or the industry-backed Motor Insurers' Bureau. 
Previously, the vehicle's insurer would probably not have been liable.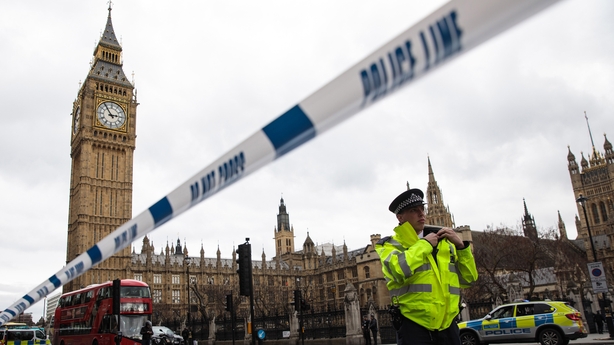 The policy riskiest for insurers, though of growing interest to customers, is loss of attraction, provided to a business nowhere near an attack which loses revenue as a result. 
Paul Bassett, managing director of crisis management at AJ Gallagher, said its "denial of access" policies have a 2.5-mile radius, while "loss of attraction" has a 10-mile radius. Those distances vary among insurers. 
Jessica Johnson, underwriting manager malicious acts at Lloyd's insurer Barbican, said a loss of attraction policy could provide cover, for example, to a hotel group with hotels in four UK cities. 
A physical attack on a hotel in one city could also allow the group to claim for loss of revenue in the other three. 
Insurers use forensic accountants to judge whether a business has lost attraction as a result of an attack which did not affect it directly. 
This type of policy could have helped hotels in Paris, for example, where revenue per available hotel room (RevPAR) plunged 14.6% in 2016 compared to 2015, according to research firm MKG Consulting.
But insurers are cautious about offering too much of this and other such cover to avoid breaching the levels of risk that they have calculated are safe to have on their books.