Taoiseach Leo Varadakar has announced that the Departments of Finance and Public Expenditure and Reform are to be combined.
Paschal Donohoe will assume the ministerial role there.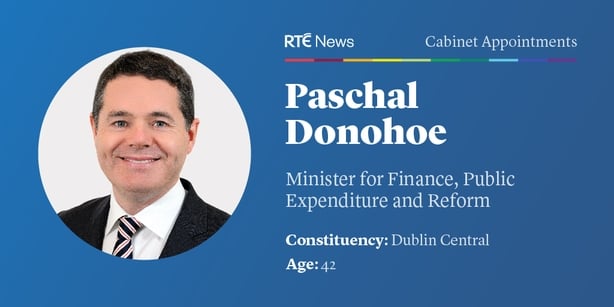 The announcement was made as Mr Varadkar told the Dáil of his new Cabinet.
Labour leader Brendan Howlin, a former minister for public expenditure and reform, described the amalgamation of the departments as the Taoiseach's first "mistake".
Minister Donohoe will replace Michael Noonan, one of the longest-serving members of the euro zone's group of finance ministers, who announced last month that he would step down.
He has managed budgetary policy with Mr Noonan for the last year and was previously transport minister, during which he successfully negotiated the sale of the state's 30% stake in former flag carrier Aer Lingus to IAG.
Meanwhile, Frances Fitzgerald was named as the new Minister for Jobs, Enterprise and Employment.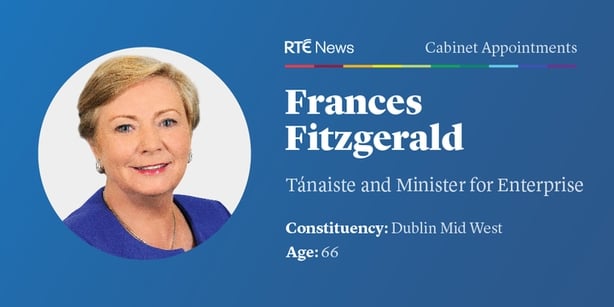 The former jobs minister Mary Mitchell O'Connor was the only minister demoted from cabinet and will now be a Super Junior Minister in the Department of Education.
And Simon Coveney was named as Minister for Foreign Affairs with special responsibility for Brexit.