A controversial loan sale by NAMA may be investigated by the State's spending watchdog the Comptroller & Auditor General. 
The National Asset Management Agency sold Project Tolka at a 70% discount for €455m earlier this year - without putting it on the open market. 
Instead the agency sold it in a "targeted marketing process" which resulted in three bidders for the loans following a selection process.  
The Comptroller & Auditor General (C&AG) is conducting a review of certain loan sales by NAMA as part of tri-annual look back at disposals. 
The C&AG confirmed to RTÉ News that it "will consider whether the sale of the Project Tolka loan portfolio will be examined." 
Fianna Fáil's finance spokesman Michael McGrath said: "I think fundamentally we need to know why the Project Tolka loan portfolio was not put up for sale on the open market in the normal way." 
He added it was "highly unusual" that the developers involved had a significant say on which prospective purchasers would be invited into the process. 
"In my view, the C&AG should review the transaction to assess whether the State got best value for this portfolio of loans and whether the sales process was fit for purpose," he added. 
The portfolio comprised loans to developers John Flynn, Paddy Kelly and the Dublin based McCormack family.  
Among its assets was the Burlington Plaza office complex on Burlington Road in Dublin and the Clarion Hotel in Liffey Valley near the M50.  
The information on the manner in which Project Tolka was sold was revealed in a Dáil reply to Mr McGrath last April.
In the reply, Finance Minister Michael Noonan said 16 bidders were initially considered. This was whittled down to three bidders.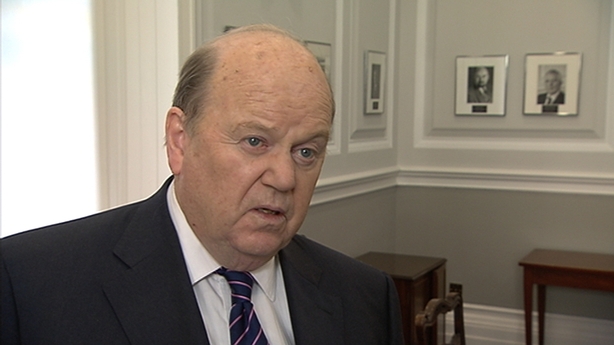 Mr Noonan said the developers involved "extensively consulted with NAMA regarding options for the portfolio including identification of potential parties for inclusion in a panel of credible bidders".
He said there was a high degree of competitive tension generated throughout the sales process and NAMA's objective was to achieve the best return for the State. 
In a statement, NAMA said that the C&AG is currently conducting its Section 226 review and it is open to it to review this or any other transaction as part of that review or indeed as part of its regular audit.
 
"As Minister Noonan stated in response to a parliamentary question recently, NAMA initiated a targeted marketing process for the sale of the Project Tolka portfolio based on its assessment that such a process would yield a superior return to alternative options, as required by reference to its obligations under Section 10 of the NAMA Act," today's statement added.
 
NAMA was advised on the Project Tolka sale by Eastdil Secured. 
NAMA was advised on the sale by Eastdil Secured.