US job growth slowed in May and employment gains in the previous two months were not as strong as previously reported, new figures show today.
This suggested the labour market was losing momentum despite the US unemployment rate falling to a 16-year low of 4.3%.
Non-farm payrolls increased 138,000 last month as the manufacturing, government and retail sectors lost jobs, the Labor Department said today.
March and April data was revised to show 66,000 fewer jobs created than previously reported.
May's job gains marked a sharp deceleration from the 181,000 monthly average over the past 12 months.
While last month's job gains could still be sufficient for the Federal Reserve to raise interest rates this month, the modest increase could raise concerns about the US economy's health after growth slowed in the first quarter.
The economy needs to create 75,000 to 100,000 jobs per month to keep up with growth in the working-age population. Job gains are slowing as the US labour market nears full employment.
The unemployment rate fell one-tenth of a percentage point to its lowest level since May 2001. It has dropped five-tenths of a percentage point this year.
Last month's drop came as people left the labour force. The smaller and more volatile survey of households also showed a drop in employment.
The closely watched US employment report was released less than two weeks before the Fed's June 13-14 policy meeting.
Economists polled by Reuters had forecast payrolls increasing by 185,000 jobs last month and the unemployment rate holding steady at 4.4%.
Minutes of the Fed's May 2-3 policy meeting were published last week.
They showed that while policymakers agreed they should hold off hiking rates until there was evidence the growth slowdown was transitory, "most participants" believed "it would soon be appropriate" to raise borrowing costs.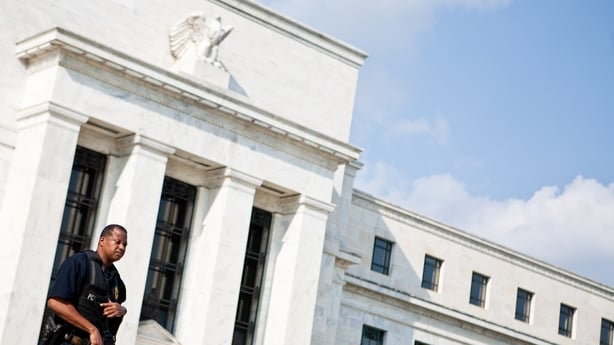 The Fed raised interest rates by 25 basis points in March. Data on consumer spending and manufacturing suggest the economy gained speed early in the second quarter after gross domestic product increased at a tepid 1.2% annualised rate at the start of the year.
Persistently sluggish wage growth could cast a shadow on further monetary policy tightening. Average hourly earnings rose four cents or 0.2% in May after a similar gain in April. That left the year-on-year increase in wages at 2.5%.

The tepid average hourly earnings reading comes as annual inflation rates have retreated in recent months.
But with the labour market expected to hit full employment this year, there is optimism that wage growth will accelerate.
There is growing anecdotal evidence of companies struggling to find qualified workers.
The Fed in its Beige Book this week said a manufacturing firm in the Chicago distric treported raising wages for unskilled labourers by 10% to attract better-quality workers and retain its workforce.
President Donald Trump, who inherited a strong job market from the Obama administration, has vowed to sharply boost economic growth and further strengthen the labour market by slashing taxes and cutting regulation.
There are, however, fears that political scandals could derail the Trump administration's economic agenda.
The labour force participation rate, or the share of working-age Americans who are employed or at least looking for a job, fell two-tenths of a percentage point to 62.7%.
It has rebounded from a multi-decade low of 62.4% in September 2015 and economists see limited room for further gains as the pool of discouraged workers shrinks.
Manufacturing employment fell by 1,000 jobs last month as payrolls in the car sector dropped 1,500 amid falling sales.
Ford said last month it planned to cut 1,400 salaried jobs in North America and Asia through voluntary early retirement and other financial incentives.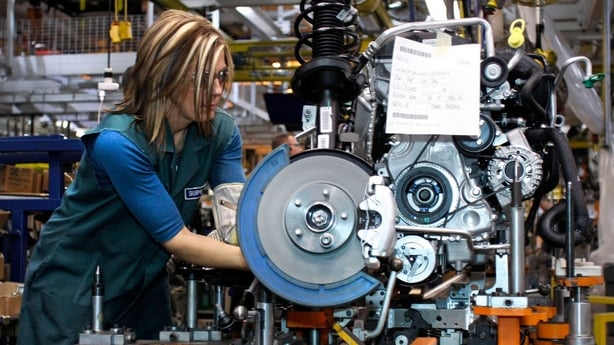 Construction payrolls rose 11,000 last month, But retail employment fell 6,100, declining for a fourth month in a row.
Department store operators like JC Penney, Macy's and Abercrombie & Fitch are struggling against stiff competition from online retailers led by Amazon.