The head of the National Asset Management Agency has criticised the practise of landowners hoarding sites which should be used for housing.
Brendan McDonagh was speaking at the launch of NAMA's annual report for last year.
While there is an massive shortfall of new housing, some land that can be used for building is still lying idle.
NAMA said it has sold land which could be used to build 50,000 homes, but only 3,000 units are being built on the sites.
The Minister for Finance Michael Noonan said the Government was working on a vacant site tax and it could be introduced in the next budget.
But the trick will be to draft legislation free of loopholes and some observers have said that may not happen with the current proposals.
Earlier, the National Asset Management Agency said it would post a lifetime surplus of €3 billion, up from its earlier estimate of €2.3 billion.
It said it was raising the estimate on the assumption that conditions in the Irish property market will remain supportive up to 2020.
In its annual report for 2016, NAMA said that it generated €5.4 billion in cash, including €5 billion from the sale of property and loans.
The agency reported an after-tax profit of €1.5 billion for 2016. This marked the sixth year in a row of profits.
NAMA said it has now redeemed 98% of the €30.2 billion of senior debt originally issued.
It said today it was on target to pay off the final €500m of outstanding senior debt by the end of the year.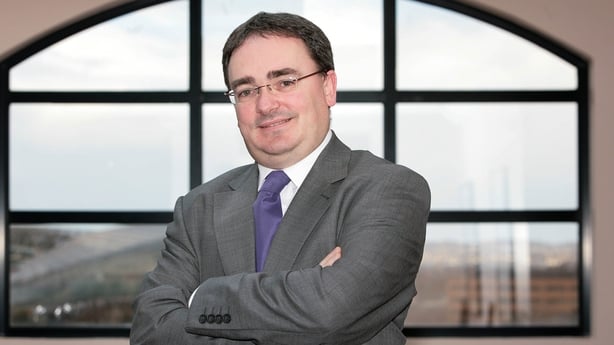 "Our strong cash performance since 2014 has enabled us to redeem our senior debt well ahead of schedule," NAMA's chief executive Brendan McDonagh said.
"It has also enabled us to facilitate and fund viable commercial projects in the Dublin Docklands and the delivery of almost 5,000 homes over the past three years," Mr McDonagh added.
Mr McDonagh also said that NAMA expects firms leaving the UK in the wake of Brexit to have a significant impact on demand for office space in the city.
Dublin is competing with Frankfurt, Luxembourg and Paris as financial services firms seek to retain access to the European Union's single market.
The Central Bank said this week it expected to receive a "meaningful share" of such moves.
"We do see that there is a significant interest. I certainly think it will be a significant impact in terms of taking up office space in Dublin," the NAMA CEO said.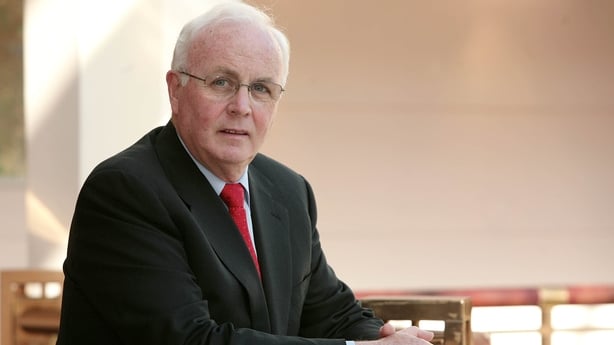 "Elimination of this State-guaranteed contingent liability for Irish taxpayers is a significant achievement for NAMA and one that few thought possible when NAMA was established in late 2009," commented its chairman Frank Daly.
"The progress that was made in reducing our senior debt by two-thirds (€20 billion) over the past three years contributed enormously to a stabilisation and reduction in the funding cost of Ireland's debt," Mr Daly added.
Today's report shows that between 2014 and the end of March 2017, NAMA funded the building of 4,840 new homes.
Another 2,064 are currently under construction while funding has been approved for another 1,114 new homes which have received planning permission.
It also said that planning permission has been secured for another 7,475 homes. Planning applications have been lodged - or will be lodged over the next 12 months - for another 10,500 new homes.
NAMA also noted that the number of unfinished housing estates on its books has been reduced from 332 in 2010 to 11 by the end of March.
On social housing, NAMA said it delivered over 2,300 homes by the end of last year and has invested over €300m in the repair and purchase of homes which have been leased or sold to local authorities or approved housing bodies.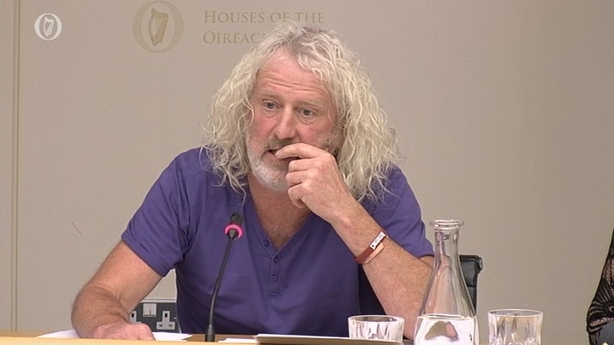 Wallace claims NAMA should have made major surplus
Independents4Change TD Mick Wallace has said NAMA firesold properties and that if the organisation had operated in a "truly commercial fashion", he is convinced it would have made at least €50bn surplus.
Speaking on RTÉ's Drivetime, he said NAMA has sold houses for as little as €20,000.
He also described as "nonsense" plans by the organisation to build 20,000 houses and sell them for up to €350,000 each during a housing crisis.
Asked about the idea of a vacant site tax, Mr Wallace said: "The Government brought in site levy legislation last year that will come into operation in about 18 months, or 24 months, time and it is toothless. There's more holes in it than there is in a sieve - It is nonsense.
"The last government and this Government have not had an appetite to actually challenge those who landbank land."