Ryanair chief executive Michael O'Leary has said the Government has little influence over Brexit.
Speaking at a press conference in Dublin today, Mr O'Leary said the political imperative in Europe is that the British will suffer on the way out the door.
He said he believes that despite all the talk there will be a hard border imposed between the Republic and the North, there will be no free movement of people and the common travel area will also come under severe strain.
The Ryanair boss said that "you can not have Britain be seen to leave the EU and not suffer".
He said British people are deluding themselves because they are only talking to themselves and reading UK newspapers with a constant diet of "utter rubbish" about how they will negotiate a great deal for Britain.
Mr O'Leary said the UK is taking themselves out of the Open Skies arrangements with the EU.
After March 2019 there could be a period where there are no flights to the UK and people here might have to go back to "using the boats", he stated.
On the airline's performance, Mr O'Leary said Ryanair expects to fly 130 million passengers in the year to March 2018 up from 120 million the previous year.
Mr O'Leary also told today's press conference that he believes Aer Lingus owner International Airlines Group would have to be broken up in the event of a hard Brexit.
Ryanair boss says airline does not want to buy Alitalia
Ryanair is ready to deploy up to 30 planes in Italy to replace capacity lost if Alitalia collapses or is restructured but does not want to buy the struggling Italian carrier, chief executive Michael O'Leary said yesterday.
Ryanair's view mirrors the stance of rival EasyJet and Aer Lingus owner International Airlines Group.
They have both said they are interested in replacing Alitalia capacity but say they do not want to buy the airline.
Alitalia has filed for bankruptcy protection and a commissioner was appointed to review its future and determine whether it can continue under a new business model.
The commissioner, Luigi Gubitosi, has said that Alitalia's long-haul traffic is doing well and that selling the airline in one block would be the preferred option.
Asked at a Brussels news conference whether Ryanair would be interested in buying Alitalia, O'Leary replied with an unequivocal "no".
He added that his company had submitted an expression of interest only because it wants to "participate in the process".
Ryanair is instead preparing to deploy up to 20 aircraft initially over a two-week period this summer if Alitalia cuts capacity significantly.
"We've written to the Italian government and we've said 'look, if something untoward happens, don't worry, we will step into the breach'," O'Leary said.
The planes will be found by tweaking schedules and extending leases, he said, adding that the potential deployment could increase up to 30 planes over the next 12 months.
Ryanair might take "a couple of additional deliveries" from Boeing over the next 18 months, the airline's CEO said.
Last week EasyJet chief executive Carolyn McCall said that she had no interest in buying Alitalia, adding to rejections from the heads of IAG, Lufthansa, Air France-KLM and Norwegian Air Shuttle.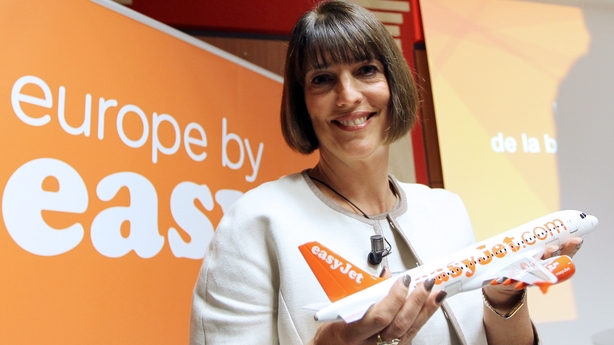 Any short-haul capacity cut by Alitalia would lead to "opportunities for EasyJet," she told analysts after the airline reported first-half results.
Rome and northern Italy would be of particular interest to EasyJet, she added.
Willie Walsh, head of IAG - which also owns Iberia, Vueling and British Airways - said this month that the group's airlines, in particular Vueling, could speed its growth in Italy, depending on what happened with Alitalia.
Italy is one of Europe's largest travel markets and a big tourist destination, but short-haul routes are dominated by low-cost carriers such as Ryanair and EasyJet.
Ryanair now has a 28% share of capacity from Italy to western Europe compared to 12% for EasyJet.