The European Commission has said Ireland should use any money it gets from selling assets to reduce the national debt.
In its latest set of country-specific recommendations - part of the Europe-wide budget making process - the Commission says Ireland should also seek to reduce its dependence on volatile income like corporation tax by broadening the tax base.
The report comes as the Government has been heavily criticised over its decision to use the proceeds of a planned 25% sale of its stake in AIB to pay down the national debt.
It says Ireland is experiencing macroeconomic imbalances, in particular a large stock of external public and private debt, which makes the country vulnerable to economic shocks.
. @seanwhelanRTE assesses a European Commission report saying Ireland should use proceeds from selling assets to reduce debt pic.twitter.com/52UiVZEBnX

— RTÉ Business (@RTEbusiness) May 22, 2017
The Commission is of the view that debt reduction should continue to be a priority, as should be addressing the high level of non-performing loans held by the banks.
It says Ireland's level of non-performing loans - at 14.2% of domestic bank loans - is far above the EU average of 5.3%.
It recommends resolution strategies that involve debt write-offs for viable businesses and households.
The report says Government spending control has been characterised by spending cuts to meet budget targets, rather than assessment of the quality of spending programmes.
It says "there has been very little evaluation of the effectiveness and efficiency of expenditure programmes", and says a better type of spending review could free up resources for "much needed public investment to boost growth".
In particular it urges a review of spending in the health sector.
It notes the housing shortage in the State, and the rising house prices, but says there is little sign of over-valuation.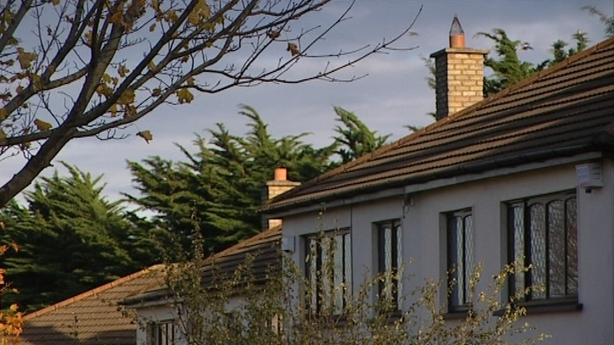 The Commission says the Government has taken several relevant measures to address under supply in the housing market, but says it will take time for them to "generate effects".
In social policy it points once again to the very high cost of childcare in Ireland - among the highest in the EU as a percentage of wages - and its impact on female participation in the labour market and on child poverty, which remains higher than the EU average.
It says Government investment should be increased, with the three most critical areas of infrastructure being transport, water services and housing.
And it urges direct provision of research and development assistance to Irish small and medium sized enterprises - rather than R&D tax credits - to boost their innovation and export performance.
Overall the EU economy is growing, with every state due to record growth this year, and unemployment falling back to where it was in 2009.
With almost 233m people in work, employment is at a new record high for the bloc.
The Commission says about two thirds of reform plans have been progressed by member states, with most concentrating on fiscal and banking reform.
Urging member states to take advantage of the window of opportunity presented by the current growth phase, Economy Commissioner Pierre Moscovici said "the Commission recommends to Member states and appropriate balance between ensuring the sustainability of public finances and achieving a fiscal stance that will help strengthen - and not undermine - the recovery".