Baked goods group Aryzta has appointed Dublin Airport Authority Chief Executive Kevin Toland as its new CEO.
Mr Toland, 51, has been head of DAA with since 2013 and was also previously CEO and President of Glanbia USA & Global Nutritionals, a division of Glanbia, based in the United States.
He will join Aryzta following a six-month notice period, or earlier, if mutually agreed by both parties.
In a statement, Aryzta said it "conducted a rigorous process to select and recruit a world-class CEO with the necessary blend of skills and expertise to lead Aryzta.
"The Board unanimously selected Mr Toland on the basis of his proven track record; deep global sector expertise; and, the specific relevance of his background and experience for Aryzta today."
Under his leadership, the Global Nutritionals division at Glanbia grew to over $1 billion of revenue, and the revenue of the US Cheese business more than doubled to $1.8 billion and increased its US market share from 6% to 13%.
Mr Toland also held a number of other senior roles at Glanbia including Group Development Director; Chief Executive of Consumer Foods; and, Director of Strategy and Marketing.
During his tenure as CEO of DAA, annual passenger numbers at Dublin Airport increased from 19m to 28m.
DAA Chairman Pádraig Ó Ríordáin said it had been "a privilege to work with Kevin" over the past four and a half years.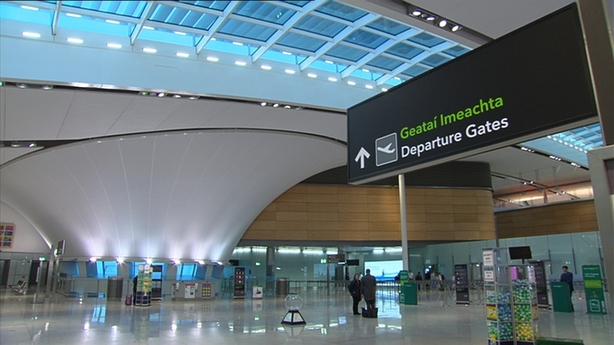 He added: "Kevin has worked tirelessly and with great vision to redevelop strategically the management structure and business approach of the Group, with compelling results.
"Under Kevin's leadership, Dublin Airport was the fastest-growing major airport in Europe last year, Cork Airport is back to robust growth and our international businesses have expanded strongly.
"Kevin has contributed so much. We wish him every success in his new role and look forward to continuing to work closely with him over the remainder of his term."
The DAA said it will now begin the process of identifying a new Chief Executive.
Mr Toland said it has "been an absolute honour to lead DAA, and I will remain fully focussed on the business in the months ahead.
"I have greatly enjoyed working with staff and management. I have learned so much from my time with DAA and am so proud of the fantastic job that our staff do for our customers and passengers across the globe on a daily basis."
Prior to Glanbia, he held a number of senior management positions with Coca Cola Bottlers in Russia.
He is a fellow of the Institute of Chartered Management Accountants.