Enda Kenny's economic achievements have been quite remarkable.
There were, however, disappointments and he certainly cannot take the credit for everything.
When he became Taoiseach in early 2011 Ireland faced multiple problems.
Taxpayers were pouring money into the banks, unemployment was heading towards 15% and the country had lost control of its own affairs as Ireland was bailed out by the IMF, EU and ECB.
But from the start the Troika agreement needed to be urgently renegotiated.
Perhaps one of Enda Kenny's overlooked achievements was securing an interest rate reduction on Ireland's bailout loans.
Often forgotten too is that Ireland was landed with a financially damaging arrangement to repay debt in the former Anglo Irish Bank, called the Promissory Note.
This meant the State was required to make a €3 billion payment annually over 10 years at a time when it was in the midst of a financial quagmire.
The Fine Gael-Labour coalition replaced that Promissory Note with a more sustainable arrangement that pushed out the repayments after 2050.
The then government did that despite significant reservations from the European Central Bank, which detested the new repayment arrangement.
During Enda Kenny's tenure unemployment fell from a peak of 15% to 6.2%.
New taxes and charges were also introduced to shore up the black hole in the country's finances. Among them was the property tax.
The Fine Gael-Labour coalition also tried to introduce water charges – a badly designed levy that met with stiff opposition.
Ireland's national debt in proportion to the size of the economy also fell from an unsustainable 120% to 75%, although it still remains very high.
But during Enda Kenny's tenure there have been disappointments too.
There was significant criticism of the failure to share losses in Irish banks with some categories of bondholders.
The problem of long-term mortgage arrears remains a persistent problem.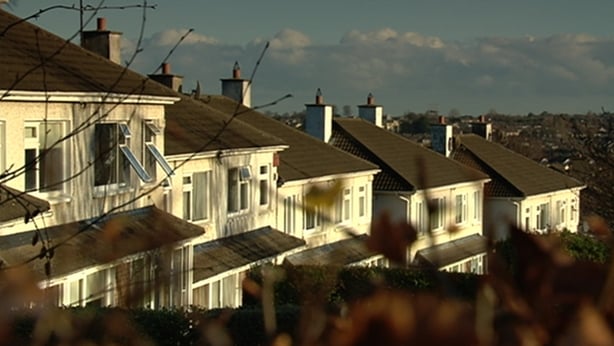 There are 34,000 owner-occupier home loans behind on repayments for two years or more despite the return to economic growth.
While the financial crisis was being tackled, another problem was emerging.
Ireland went into the recession with six banks and emerged from the crisis with just three – two of which remain majority state-owned.
A lack of credit and the fact that many of the country's biggest builders were bust or on the brink of insolvency resulted in only 8,800 homes being built between 2011 and 2016, compared with 225,232 in the period between 2006 and 2011.
The homelessness crisis will remain a problem for years to come.
There is more to an economic recovery than the achievements of one individual.
Enda Kenny does have his critics and certainly not everything went according to plan.
However, he did make significant economic accomplishments during his tenure.
---
Comment via Twitter: @davidmurphyRTE