Aer Lingus and British Airways owner IAG joined other European carriers in giving a more upbeat assessment on pricing after it posted record first-quarter results today, helping to boost its shares.
Airlines have suffered from years of falling ticket prices, but European carriers are seeing signs of a turnaround as the decline in fares slows.
IAG said it expects quarterly revenue per passenger mile flown to register its first year-on-year increase since 2014 in the second quarter.
Though that measure of sales relative to flight capacity was down 3.1% at constant currency in the first quarter, the group's chief executive Willie Walsh said the performance since last year has been encouraging.
"What we're seeing is that trend, which was an issue commented on by a lot of airlines. We're seeing an improving trend and it's moving faster than we would have expected," Walsh said.
The comments by IAG, which also owns Iberia and Vueling, chime with recent assessments by Air France and Lufthansa, which have also said that the pricing environment and bookings are improving heading into the summer.
IAG's first-quarter operating profit before exceptional items came in at €170m, up 9.7% and well ahead of a Reuters forecast of €140.5m.
Total revenue for the quarter fell by 2.8% but was slightly ahead of expectations, helped by the improvement in pricing.
Profit was also lifted by falling costs. Total unit costs at constant currency were down 2.9% and Willie Walsh said the group had been able to control costs within its power while also benefiting from lower fuel prices.
Shares in IAG rose 5% today to their highest since January 2016.
Some airlines struggled in 2016, with many Britain-focused carriers giving profit warnings in response to the country's vote to leave the European Union.
IAG, which last year cut its results guidance because of the fall in sterling after the Brexit referendum, said there was again an adverse currency exchange impact of €32m in the quarter from the translation of sterling profit into euros.
Today's figures from IAG also show that Aer Lingus traffic has risen by 14.8% so far this year.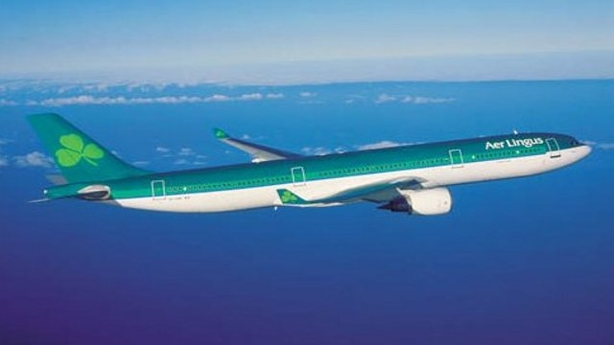 Aer Lingus' revenue passenger kilometres - a metric used in the aviation sector which is calculated by multiplying the number of paying passengers by distance travelled - was 5.3 million over the first four months of the year.
This was up from 4.6 million in 2016.