ECB chief Mario Draghi said the threat of protectionism may be diminishing, sounding a cautiously optimistic tone amid global fears that Donald Trump's America First policy could spark trade wars.
Asked what he had learnt about the Trump administration's economic policies during a recent trip to the US, Draghi said: "One has to be very tentative in this, one thing that may have come out of the meetings is that perhaps the risk of trade protectionism may have somewhat receded."
Mario Draghi did not go into details, but his assessment came at a time when major international organisations including the World Bank, IMF and OECD have been warning about rising risks of protectionism.
The Trump administration has vowed to upend decades of prevailing trade policy by renegotiating or scrapping trade agreements, imposing hefty tariffs and moving to bilateral trade agreements.
The US had also refused at a G20 meeting in March to renew a long-standing anti-protectionist pledge, to the dismay of the group of top developed and developing nations.
Earlier, the European Central Bank left its ultra-easy policy stance in place as inflation continues to undershoot its target.
The ECB kept its main refinancing rate at 0%, the rate on the marginal lending facility at 0.25%, and the deposit rate at -0.4 % - meaning banks have to pay to leave money with the ECB.
But the bank explicitly acknowledged the vigour of the euro zone economy, now on its best run since the global financial crisis.
The ECB maintained its bias for further policy easing, leaving the door open to further rates cuts or an increase in asset buys.
This is in line with market expectations but at odds with calls from Germany, the euro zone's economic powerhouse, for a gradual reduction of stimulus.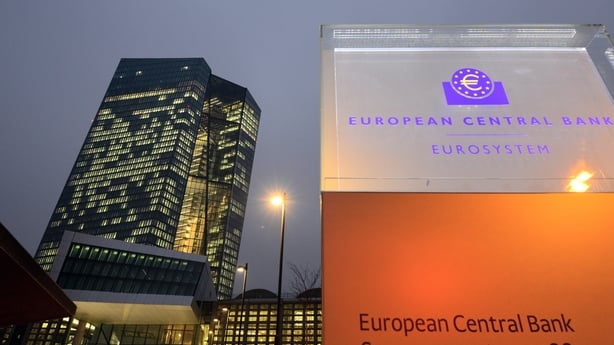 "Incoming data since our meeting in March confirm that the cyclical recovery of the euro area economy is becoming increasingly solid and that downside risks have further diminished," ECB President Mario Draghi told a news conference.
"At the same time, underlying inflation pressures continue to remain subdued and have yet to show a convincing upwards trend," he added, justifying the continued stimulus measures.
However, Draghi noted there had been a debate among ECB council members over the euro zone growth outlook, with some "more sanguine" than others.
That, he added, had resulted in a line being added to his introductory statement which noted that downside risks to the growth outlook "relate predominantly to global factors".
The subtle tweak in language will be seen by some observers as foreshadowing a more bold change at the next meeting in June, possibly including a removal of a phrase signalling a bias for more policy easing.
Euro zone economic sentiment hit a 10-year high this month and political risk is receding after pro-euro centrist Emmanuel Macron won the first round of France's presidential vote.
Elsewhere, the Bank of Japan, also operating deep in unconventional territory, offered its most optimistic assessment of the economy in nine years today but signalled that it would maintain its massive stimulus effort.
Having missed its 2% inflation target for years and even flirting with deflation, the ECB is buying €60 billion worth of bonds a month at least until the end of the year and plans to keep interest rates in negative territory until later.
But economic growth is steadily picking up pace, inflation is comfortably above 1% and the ECB's policy arsenal is nearly depleted, all fuelling calls by conservative policymakers to start mapping out the way to the exit.
Draghi said, however, that inflation was still not firmly in place.
"We have not seen sufficient evidence to alter our assessment of the inflation outlook, and we are not sufficiently confident that inflation will converge to levels consistent with our inflation aim in a durable and self-sustaining manner," said.
The ECB chief did say, however, that the risk of deflation had virtually disappeared.
In a departure from the bank's long-held, more pessimistic stance, ECB board member Benoit Coeure, a key ally of Draghi, last week argued that the balance of risk for the economy is now largely balanced.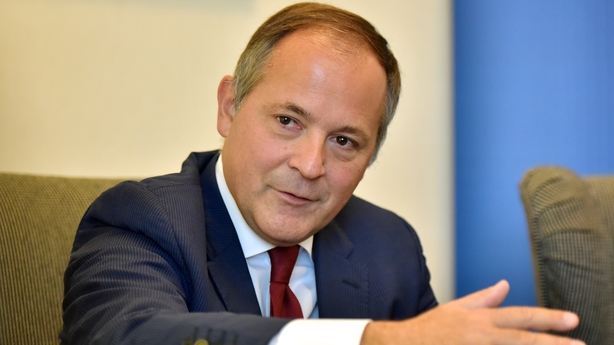 Coeure's view may not signal an imminent policy shift but suggests growing confidence in the outlook and a willingness to entertain the once-taboo subject of scaling back stimulus.
Last month, the ECB removed one phrase from the statement - a pledge to act "using all the instruments available within its mandate" if needed, signalling a diminishing urgency for more policy action.
Some or all the references to prevailing downside risks to the outlook, to the possibility of further rate cuts or to larger asset purchases may be taken out, sources with direct knowledge of the bank's deliberations have told Reuters.
Policymakers are likely to remain cautious, however, particularly those from the periphery of the bloc, where unemployment is high and wages are not rising.