Deutsche Boerse delivered a sharp rise in net profit in the first quarter and said it would buy back shares as it sought to appease disgruntled investors after its failed merger attempt with London Stock Exchange Group.
The German exchange operator was forced to ditch a planned merger with LSE last month.
It also reaffirmed its outlook of "double-digit earnings growth" for the full year, despite merger costs that totalled €76.2m.
It said today that net profit rose 39.5% to €286m in the first quarter from a year earlier, lifted by the sale of a stake in BATS Global Markets.
"Thanks to our diversified business model and effective cost management we were able to compensate low equity market volatility in the first quarter and report solid earnings growth," the company's chief financial officer Gregor Pottmeyer said.
Pottmeyer said in a statement that Deutsche Boerse was "very well positioned" to benefit from improving cyclical conditions.
The results come a month after European Union regulators blocked a planned merger with LSE due to concerns over a potential monopoly in the processing of bond trades.
The industry has been trying to consolidate for years amid weaker trading volumes and shrinking margins, but regulatory concerns, along with nationalist wrangling, have hindered many cross-border deals.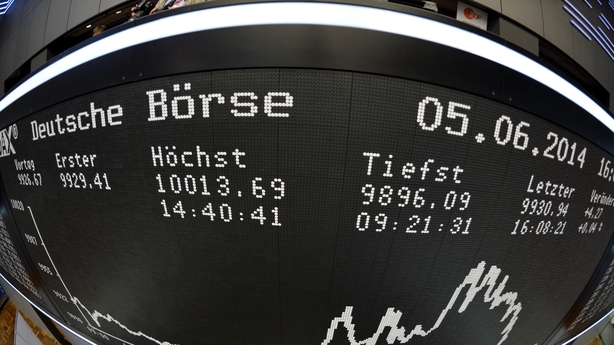 In the wake of the failed merger, Deutsche Boerse has been coming under increased pressure from shareholders, with influential proxy adviser Glass Lewis recommending they vote against ratifying the actions of the management and supervisory board at its 2017 annual general meeting.
German companies typically ask their shareholders to approve the actions of their boards over the previous years at the annual shareholder meetings.
Glass Lewis said that shareholders may have concerns over the failed merger with the LSE and a pending investigation into CEO Carsten Kengeter over possible insider trading. Kengeter has denied the allegations.
Deutsche Boerse said it planned to buy back shares totalling around €200m in the second half of this year which it would fund from the proceeds generated from its 2016 sale of International Securities Exchange to Nasdaq for about €1 billion.
Those funds were initially earmarked for the merger with LSE, which last month announced its own €200m share buyback.