Lloyds Banking Group said its first quarter profit remained steady, defying analysts' expectations of a dip in performance at Britain's biggest mortgage lender after the Brexit vote last June. 
Lloyds said its underlying profit before tax was £2.1 billion, in what will likely be the lender's last earnings update before a return to full private ownership following its state bailout during the 2008 crisis. 
That was level with the same period a year ago, and better than the average estimate of £1.9 billion according to analysts polled by Reuters. 
"These results continue to demonstrate the strength of our customer focused, simple and low risk business model," the bank's chief executive Antonio Horta-Osorio said. 
Lloyds said its net interest margin rose to 2.8% from 2.74% a year ago.
It said it expected the measure to hold at the new level this year, again defying expectations the key measure of profitability would dip on economic uncertainty. 
The bank's common equity tier 1 ratio, a closely watched measure of balance sheet strength, now stands at 14.3%, making it one of the best capitalised lenders among its major European peers. 
Taxpayers have recouped all of the £20.3 billion invested in the bailout of Lloyds during the 2008 financial crisis, British finance minister Philip Hammond said last week. 
The UK government, which has been selling off chunks of its shares every three or four weeks this year, plans to sell its small remaining stake in Lloyds "in the coming months". 
The return to private ownership nine years on from the crisis would mark a sharp contrast in fortunes with rival Royal Bank of Scotland Group, which is still more than 70% taxpayer owned and has not made an annual profit since its own bailout.
While Lloyds's booming profits in recent years signal its diverging fortunes from RBS since the 2008 crisis, it is still plagued by some of the costs from its behaviour in that era.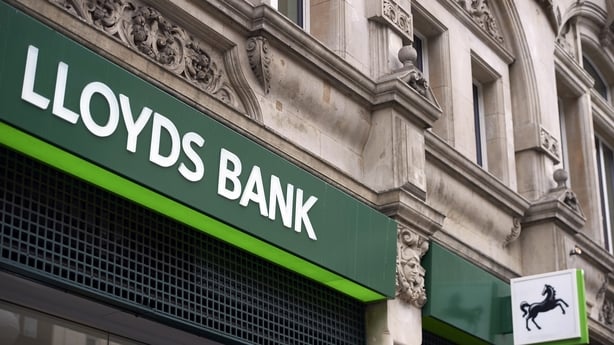 Lloyds booked a £100m charge to pay for a compensation scheme for victims of a fraud by its HBOS unit for which six people were jailed this year. 
Britain's financial watchdog earlier this month said it has reopened its probe into the scam at the Reading branch of HBOS, in which two bankers siphoned off cash from struggling business clients. 
Chief executive Horta-Osorio has apologised for the 'criminal behaviour' of its former employees, while the bank has said the compensation scheme is to cover economic losses, distress and inconvenience caused by the fraud. 
The bank also took a further £100m charge to cover other misconduct issues. 
Lloyds set aside a previously-announced £350m to compensate customers mis-sold loan insurance, following an order by the UK's financial watchdog in March that lenders should contact some customers whose claims had previously been rejected. 
The bank has so far set aside more than £17 billion to pay customers back the cost of payment protection insurance, more than any other bank, in Britain's costliest consumer scandal.