AIB's Chief Executive Bernard Byrne told the bank's AGM today that equity markets are in a good place for the bank's potential IPO.
"You need a few things to align. We have them all aligning at this point in time and markets are the variable so I certainly wouldn't be saying anything other than it's a good time, given the market," Mr Byrne said.
AIB's chairman Richard Pym also told today's AGM that the bank was "ready" for the IPO.
Finance Minister Michael Noonan has said the nearest window to sell the bank shares would be between mid-May and early July.
AIB executives have said they have encountered "huge interest in the Irish story" from investors ahead of its planned IPO.
The bank last month became the first Irish-owned lender to announce a resumption of dividend payments since the 2008 financial crash.
Central Bank fine 'a stain' on AIB
AIB's chairman said today the finding by the Central Bank that it had breached money laundering and terrorist financing regulations was a "stain on the bank".
Speaking at the bank's AGM, Richard Pym said AIB had done wrong, but that it had remedied the situation and paid the fine of €2.27m.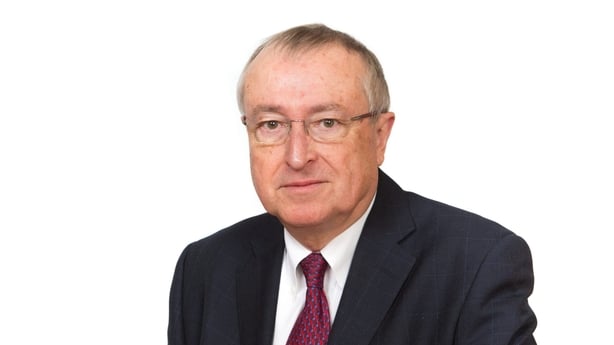 However, he pointed out that the fine was smaller than the amount other financial institutions had to pay for similar breaches.
Mr Pym said he believed the bank had resolved all the issues but that it was an immensely complex area which the bank could not be complacent on.
The chairman also said the bank would waive the charge on cashing dividend cheques.
AIB announced that it would pay a €250m dividend on the publication of its full year results.
However, many shareholders have ended up with a nominal shareholding in the bank following its effective nationalisation.
Consequently, the bank will end up mailing over 54,500 cheques for less than 50 cent.
The bank said it hopes to work with a charitable organisation called ShareGift to enable them to donate any uncashed dividend proceeds and facilitate shareholders should they wish to donate their shares to charity.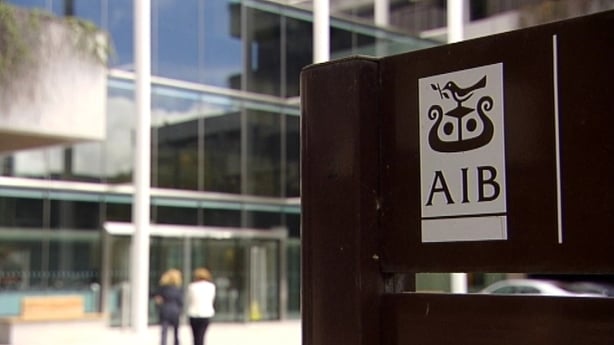 Meanwhile, the Government will be able to buy back into AIB after it floats part of the bank later this year.
This will allow it to avoid political flak should the shares surge in the decade after the share sale.
The bank said that Finance Minister Michael Noonan will have the right to buy as much as 9.99% of AIB's ordinary capital at twice the IPO price.
The warrants enabling such a move can be triggered for 10 years.
The measure could insulate Mr Noonan from accusations of selling AIB too cheaply.
The UK's sale of Royal Mail in 2013 drew criticism after its shares almost doubled in the months afterward.
AIB's Q1 performance in line with expectations
Earlier, AIB said its performance for the first three months of the year was in line with expectations on the back of favourable economic conditions here.
In a trading statement ahead of its AGM, AIB said it saw strong profitability, a stronger balance sheet, significant capital generation and further improvement in its risk profile during the three month period.
The bank also said its impaired loans fell by another €0.5 billion since last December to stand at €8.6 billion by the end of March.
It said this represents a 70% reduction from the peak level of €29 billion in 2013.
AIB also said it has recently agreed a deal on the transfer of a portfolio of impaired buy-to-let loans, most of which are in deep long term arrears.
"We continue to focus on our customers' needs, simplifying our operating model and becoming more efficient," commented the bank's chief executive Bernard Byrne.
"Our three year €870m investment programme will complete this year and positions us well to deliver for customers and shareholders," Mr Byrne added.
Brexit impact modest so far - AIB
AIB said that it continues to work closely with its Irish and UK-based customers to better understand the potential implications of Brexit.
But it added that so far, the impact has been "modest" for both the Irish and UK economies.
In today's trading update, AIB said its Net Interest Income - showing how profitable its lending is - rose to 2.46% from 2.42% in the fourth quarter due to stable asset yields, lower funding costs and further redemptions of NAMA senior bonds.
Its core tier one capital ratio - a measure of financial strength - also increased to 16% from 15.3%.
AIB said its group operating costs are in line with the same time last year and consistent with its expectations.
The bank's new lending drawdowns rose by 10% in the three month period compared to the same time last year with continued increased new lending in key segments.
Today's trading update also said that AIB's share of the rapidly growing Irish mortgage market rose to 38% at the end of March from 36% in December.