Shareholders in the Irish Press plc have voted to wind-up the company in a development which marks the end of the group which had deep roots in the early days of the Irish state.  
At a lengthy extraordinary general meeting in a Dublin hotel today, directors faced criticism about the lack of financial information given to shareholders. 
The company was famous for owning the Irish Press newspapers, which were founded by former taoiseach and president Eamon De Valera.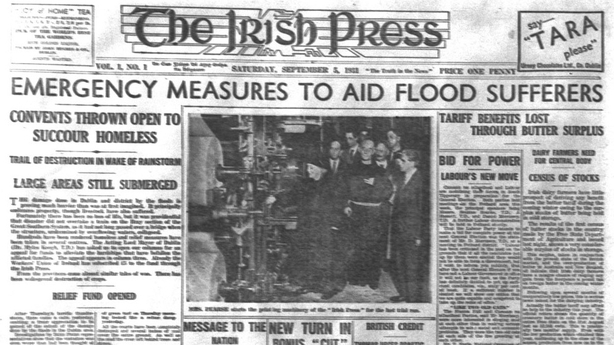 The company's only remaining active subsidiary Thom's Directory, a database of residential addresses, now comes under the control of liquidator Tony McBride of Frank Lynch & Co in Dundalk. 
Irish Press plc company said it no longer has any commercial purpose or income after its primary asset, a building in Clanwilliam Terrace in Dublin, was sold late last year for €1.1m and its public relations division was closed. 
The building was sold at a €2m loss and the company still had bank debts of €650,000, according to a letter sent to shareholders. 
The group previously owned radio station Tipp FM which it also sold in 2013.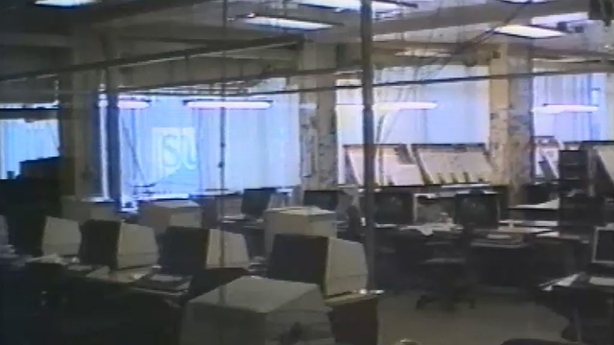 Its newspapers - The Irish Press, The Evening Press and the Sunday Press - ceased publishing in 1995 with the loss of 600 jobs.
RTÉ Archives - The Irish Press publishes its last edition
At today's extraordinary general meeting shareholder, Neal Duggan criticised the absence of a full set of up to date accounts for the company. 
He said the figures provided were "out of line with reality" and he said they had not been prepared by an accountant. 
 
At the meeting, Irish Press plc chairman Eamon De Valera, a grandson of the company's founder, said that there was no commercial purpose for the company. "We are unable to pay our way," he stated. 
He added directors "regretfully" decided in February to call an EGM to vote on winding up the company. 
Mr De Valera said he held shares and proxies representing 472,000 shares. 
In a letter to shareholders he said: "It is clear that the liabilities of the company will exceed its assets. The company's subsidiaries will not be directly affected by this decision but the liquidator will take control of them."
He added it was a "bitter disappointment" that the future of the company had not been secured.